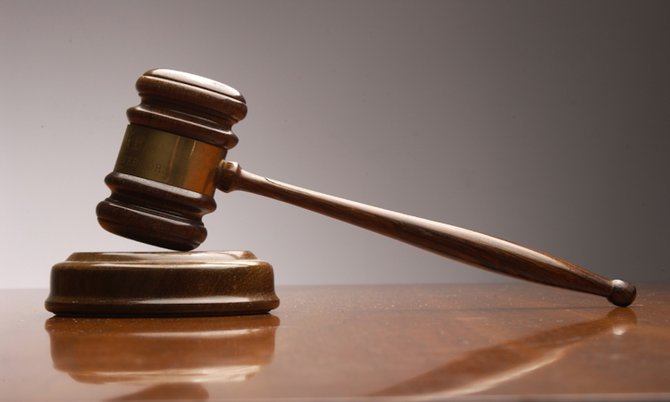 By LAMECH JOHNSON
Tribune Staff Reporter
ljohnson@tribunemedia.net
THE appeal hearing of a man contesting a double murder conviction has delayed by 10 weeks due to outstanding transcripts from his Supreme Court trial.
Jamal Armbrister, who was convicted of the 2007 shooting deaths of Emico Russell and Sherwin Miller Jr, will now return to the Court of Appeal on June 10 for his substantive hearing.
Armbrister was unanimously convicted on retrial in November 2012.
Armbrister and Jacob Woodside were claimed to have shot and killed Russell at the club. 
Armbrister was also claimed to have fatally shot Sherwin Miller Jr in the head shortly after Russell's murder.
Woodside was unanimously acquitted by the jury of any involvement in the incident.
Evidence in this third trial reveals that a man wearing a gray hoodie put a semi-automatic weapon (TEC-9) to the chest of a security guard at the entrance to the Fantasy Lounge in Palmdale. The guard was ordered upstairs with the gun pressed to his back.
The gunman and security guard were joined by another man as they made their way to the second gate entrance. When Russell appeared, the hooded man holding the gun shot Russell.
Miller appeared on the scene a short time later and was shot twice in the head.
Armbrister's appeal is being argued by lawyer Jiaram Mangra.
Another appeal hearing was also delayed partly due to outstanding transcripts yesterday.
However, Shawn Miller's appointed lawyer was not present for yesterday's proceedings which prompted the court to adjourn the matter to April 3 and to contact the lawyer who Miller said he wanted to replace.
Miller was convicted in October 2011 of armed robbery, kidnapping and possession of a firearm.
Miller was accused of the armed robbery and kidnapping of Hamilton Dean, the manager of the Jet Wash laundry on Bernard Road, on May 28, 2008.
Trial evidence revealed that Dean was making preparations to close shop when Miller and another man held him up at gunpoint and ordered him into a car.
The men drove to a service station on Fox Hill Road where they switched cars and ordered Dean to direct them to the home of Jet Wash owner, Audley Dean.
He complied and the men went to the home in eastern New Providence.  When they arrived, Andrew Dean came outside to greet his uncle, the court heard, and the men pulled a gun on him and robbed the entire Dean family after they entered the house.
Senior Justice Jon Isaacs sentenced Miller to 25 years for armed robbery, six years for kidnapping and 17 months on the firearm charge.
Justices Anita Allen, Stanley John and Abdulai Conteh presided over yesterday's appellate court proceedings.