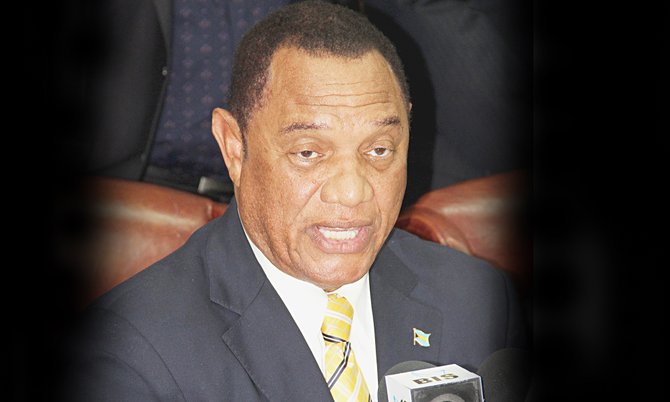 By KHRISNA VIRGIL
Tribune Staff Reporter
kvirgil@tribunemedia.net
PRIME Minister Perry Christie has pledged the country's full support regarding anti-money laundering initiatives along with a concerted effort to combat the financing of acts of terrorism.
Mr Christie said serious attention to the financial services sector in particular was important as more countries in the region are moving away from being based on goods to a delivery of services.
He was speaking to delegates at the British Colonial Hilton Hotel in downtown Nassau.
Scores of representatives throughout the region gathered for the Caribbean Financial Action Task Force's (CFATF) First Regional Anti-Money Laundering and Combating the Financing of Terrorism (AML/CFT) Conference. 
Attorney General Allyson Maynard-Gibson serves as Chairperson of the CFATF. She has called for every member to emerge at least 75 per cent compliant from the mutual fourth round evaluations by the CFATF.
During his address, Mr Christie suggested several new initiatives with a view that criminals should not be allowed to launder their ill-gotten funds. He said when such funds are confiscated, criminals should never access them again.
Mr Christie suggested the appointment of himself as patron of the CFATF. He said the move would champion the CFATF's work within CARICOM and around the world along with regional and international institutions.
In addition Mr Christie wants the Attorney General to establish "the CFATF Council of Elders". It is expected that the forum will focus on current and former CFATF Chairmen who would meet and discuss the circumstances surrounding issues facing the organization and its membership.
"If the region is to achieve the Attorney General's call for at least 75 per cent compliance it will require much more human and financial resources than before," he said. "It is well recognized that the global donor community is feeling the effects of the global financial crisis so the level of assistance that was formerly provided may not be readily forthcoming. 
"We applaud the self-help measures within our membership to strengthen each other's AML/CFT regimes. I note that the Bahamas' Compliance Commission and Gaming Board continue to lend their experience and expertise to the benefit of other CFATF members."
Further, the Prime Minister appealed to every member of the CFATF to make a special contribution towards the cost of achieving the 75 per cent compliant goal. The Bahamas will again this year donate $30,000 to the cause.
Mr Christie also wants the nation's territiary institution to implement compliance matters into programmes.
"I shall ask the University of the Bahamas (in 2015) to position the Franklyn Wilson School of Business as the leading school in the region for degrees and courses in all aspects of financial services, including operations, governance, AML/CFT and other compliance matters. I have also asked the Minister of Education to examine ways in which financial services can be integrated into elementary education curricula at the very earliest opportunity, " Mr Christie said.