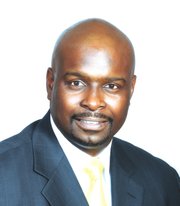 By KHRISNA VIRGIL
Tribune Staff Reporter
kvirgil@tribunemedia.net
ENVIRONMENT Minister Kenred Dorsett yesterday advanced a compendium of bills in the House of Assembly to modernise oil exploration in the country.
Mr Dorsett said while the Petroleum Bill retains the substance of the existing Act, new provisions, along with proposed accompanying draft regulations, will enable The Bahamas to fall in line with international standards.
The bill further expands financial provisions to increase the rate of royalties and provide for payment of royalties into a Sovereign Wealth Fund. Added provisions will ensure environmental damage and pollution rests solely with the licensee or lessee, with hefty fines and the possibility of imprisonment.
The legislation brought before the House was comprised of the Petroleum Bill, the Petroleum Regulations, the Petroleum (Health & Safety) Regulations, the Petroleum (Offshore Environmental Protection and Pollution) Regulations, the Sovereign Wealth Fund Bill and the Sovereign Wealth Fund (Petroleum) Regulations.
The legislation makes provisions for terrestrial as well as marine exploration, limits the amount of blocks per license, and imposes significantly higher fines for unapproved exploration activities.
There is also a new significant feature that includes the licensee's or lessee's responsibility for industrial and technical education and training, scholarships and programmes for preparing Bahamians for working in the industry.
Last night, Save the Bays, a local environmental watchdog group, commended the government for advancing the bills. However, in a press statement, the group urged the government to upkeep the stipulations enshrined in the proposed legislation once it is committed to law.
The statement said: "It is important to note here, however, that regardless of its contents and structure, a regulatory regime can only be as effective as the commitment and integrity of those tasked with enforcing it.
"In this regard, STB feels compelled to point out the long record of dismal and at times virtually non-existent enforcement of the environmental protocols already in place under a wide array of laws. Indeed, The Bahamas has suffered and continues to suffer due to the failure of successive governments to uphold their sacred duty to preserve the country's natural resources for the benefit of future generations.
"Nowhere has this failure been more pronounced than in the blind eye turned to the egregious culture of unregulated development, which has been allowed to destroy huge swaths of ecologically unique and culturally invaluable marine and terrestrial habitats throughout the country, in the name of a boost in jobs and revenue generation in the short term."