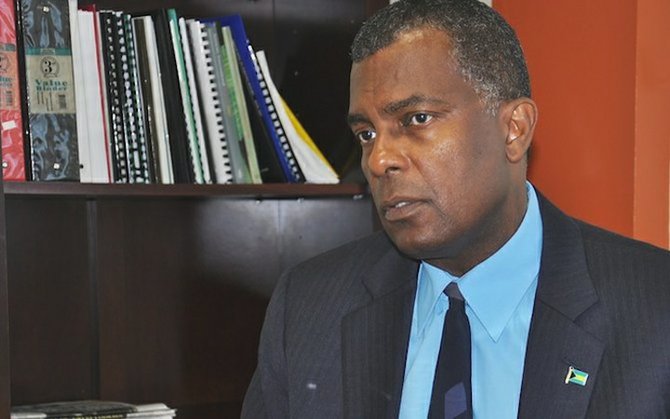 By KHRISNA VIRGIL
Tribune Staff Reporter
kvirgil@tribunemedia.net
FOREIGN Affairs Minister Fred Mitchell says justice must be done and must be seen to be done in the Turks and Caicos Islands after its former Premier Michael Misick was extradited from Brazil yesterday.
Mr Mitchell said the government had communicated the same position to the Caribbean Community and Common Market (CARICOM).
Asked if the Bahamas government has a position on the upcoming case, Mr Mitchell said: "No we do not. It is an internal matter. Save that we have indicated within the CARICOM context that justice must be done and seen to be done."
Misick, 47, was taken into custody in late 2012 by Brazilian authorities after he fled his home that March.
According to the Turks and Caicos Sun, Misick kissed the ground following his exit from what appeared to be a military aircraft which arrived at around 10.30am yesterday.
The Sun reported that the magistrates' court in Grand Turk refused Misick bail. An appeal is expected to be lodged on his behalf by lawyers in the Supreme Court soon.
He was yesterday questioned by the Islands' Special Investigation and Prosecution Team following allegations of corruption. The claims were sparked by the 2009 Sir Robin Auld Commission of Inquiry.
Later that year, the TCI Governor, who was instructed by the UK Foreign Office, imposed direct rule on the Turks and Caicos Islands.
A suspension of its administration followed with power transferred to the UK-appointed Governor.
In November 2012, power was handed back, with the Progressive National Party (PNP) winning the Turks and Caicos General Election.