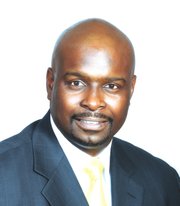 By AVA TURNQUEST
Tribune Staff Reporter
aturnquest@tribunemedia.net
AFTER repeated delays, the government's housing scheme is still on track to break ground this month, Minister of Housing Kenred Dorsett said yesterday.
Mr Dorsett said the first phase of funding has been released by the National Insurance Board with 127 homes to be built over the first year.
He said: "We are looking at other avenues to assist and complement that build out. We are building in subdivisions where we have infrastructure, we want to use most of the funds for vertical construction, not to build infrastructure."
The government plans to construct more than 120 homes through its national housing programme via a $10 million initial investment, having already received over 600 applications for new homes.
A Memorandum of Understanding between the Ministry of Environment and Housing, the Bahamas Mortgage Corporation (BMC), the Ministry of Finance and the National Insurance Board (NIB) was signed to facilitate the project.
NIB provided $60 million for the housing initiative.
While the government's housing programme has been plagued by shoddy workmanship over the years, the Christie administration plans to remedy this by hiring private inspectors with adequate professional indemnity insurance, who will sign off on each of the five stages of the construction process.
The revived housing programme also calls for a project manager to be engaged to oversee the entire construction build out.
Yesterday, Mr Dorsett said: "We can see the beginning of construction sometime before the end of this month. NIB has provided us with the first [phase] of money, and the Department of Housing is now advancing approval of plans through the Ministry of Works so we can get permits to begin construction.
He added: "The National Housing Programme begins in earnest now."