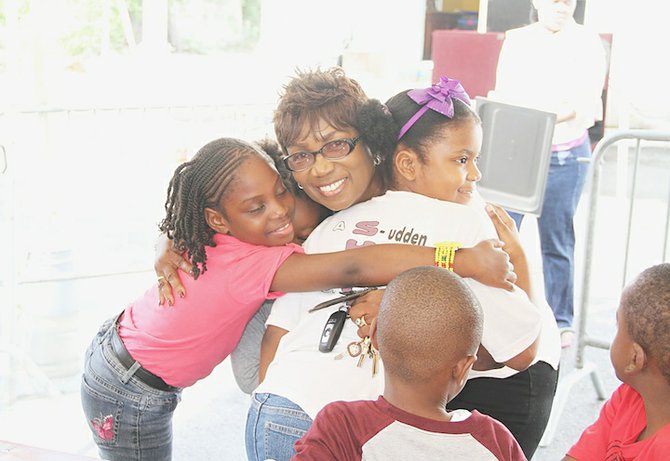 AGAPE Full Gospel Baptist Church teamed up with Urban Renewal to host a family fun day that was attended by hundreds from surrounding communities.
The event, held on Majority Rule Day, was aimed at touching the lives of those in Kennedy Subdivision, Golden Palm Estates, Malcolm Road, Nassau Village, Soldier Road, Garden Hills Estates and Sir Lynden Pindling Estates.
But, because of a live radio feed organised by the church, people from as far away as Carmichael Road, Kemp Road and Fox Hill heard about the fun day and drove over to take part.
"We didn't discriminate," said Pastor Helen McPhee. "Whoever needed, we gave to. We didn't ask any questions, and it was a joy to do it.
Pastor McPhee said the Agape Full Gospel has always held such events for the church family, but now wants to spread its reach to as many struggling Bahamians as possible.
"We see the need out there," she said.
According to Pastor McPhee, at least 500 people attended the event, among them many children and a group of residents from the Nurse Naomi Christie Senior Citizen's Group Home.
All were treated to a hot meal and care packages including food and house hold supplies.
"There was peas and rice, there was chicken, we gave them the works," Pastor McPhee said.
For the children, there was also face painting, a bouncy castle, and movies to watch.
The pastor said Agape Full Gospel plans to keep on expanding its outreach. Next on the calendar is a back-to-school event that will supply books, uniforms and other supplies to families in need.