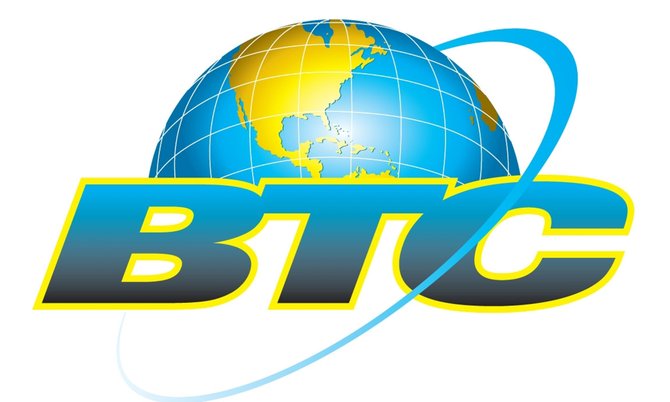 FEARS that the Bahamas Telecommunications Company will slash its social contributions to the Bahamian public by virtue of the introduction of the BTC Foundation were laid to rest yesterday.
Clarifying their company's position with regard to its ongoing social and civic activities, BTC CEO Geoff Houston said the company is "extremely proud" of its track record as a leading corporate entity and will continue to honour its ongoing commitments to the community.
"We have ongoing multi-year commitments to The College of the Bahamas Scholarship Fund, Junkanoo, the BAAAs, the Olympic Committee and others that we will continue to honour and hopefully build upon over time. We have plans as a company to maintain our substantial civic investments in youth, sports and culture, with focus this year on inner city programmes and public spaces," Mr Houston, noted.  
This clarification comes as a result after public fears were raised over the actual dollar amount that would be contributed to the Bahamian public with the introduction of the BTC Foundation.
Last week, Prime Minister Perry Christie announced that Cable and Wireless would transfer 5,093,200 of its shares in BTC back to the government for placement in a foundation that will hold these shares in trust for the Bahamian people. In addition to these shares, which represent just under two per cent of the total issued share equity in BTC, the new foundation will also hold all of the dividends and other income and all other economic benefits that will accrue from ownership of the shares. The value of these shares, based on historical performance was pegged in the "low seven figures".
With BTC currently being the largest corporate citizen in the Bahamas, many persons questioned whether the BTC Foundation would represent the limit that the telecommunications giant was prepared to offer the public going forward – given the adversarial approach that the negotiations between the government and the company had taken during their deliberations.
However, Mr Houston said that as always, BTC will continue to evaluate all community, cultural and other sponsorships on a "case by case basis", but there will be no diminution in their contribution to the Bahamas.
"There is no relationship between the work that the new BTC Foundation will undertake, and that of the initiatives that BTC will continue to support and develop. However, by virtue of the mandate agreed for the Foundation, we can say confidently that the combined efforts of the BTC as a company and the new BTC Foundation will mean that more attention and resources are made available to worthy community and civic initiatives," he added.