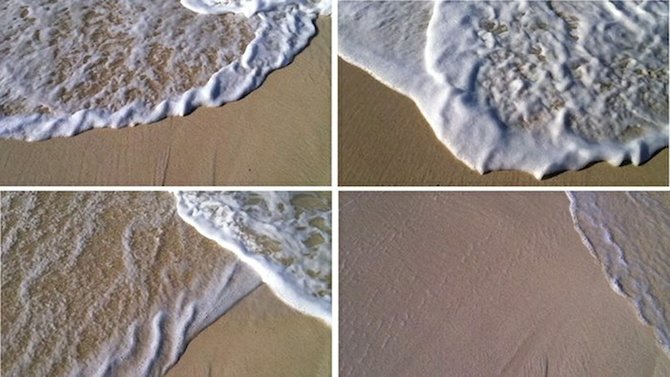 By ALESHA CADET
Tribune Features Reporter
acadet@tribunemedia.net
THE National Art Gallery of the Bahamas (NAGB) played host to Holly Parotti's Artist Talk, where she discussed her 2011 experience of residency in the UK and Scotland, and how it has now informed her portfolio.
In 2011, Holly was invited by the Royal Overseas League to participate in a five week long residency in the UK and Scotland, where she conceived five bodies of artwork that examine the everyday understanding of "Bahamian-ness."
"The patrons who are most familiar with my portfolio and process were in attendance at NAGB. They have always been the foundation where I can always look to for support. It was an intimate conversation while I presented the body of work leading up to the residency and the portfolio created as a result of the time away from the Bahamas. The general response was that the work is strong and it was good to have an overview and see the comprehensive progression of the work completed over that particular period of time," said Holly.
Also speaking in regards to her video installation entitled "Undercurrents" that is currently on show in the Project Space at the NAGB, Holly told Tribune Arts that with the film installation, she found a temporary reconciliation between strained dualities through a connecting factor in the globe's landscape: the ocean.
"Though an entity completely different from our shallow Caribbean waters, the ocean I became familiar with in the English Channel near the 2011 residency in Scotland provided a somewhat calming continuity of existence despite the change in landscape and culture. With side-by-side films of the ocean approaching and retreating from the shore, "Undercurrents" comfortably surrenders to the relentless push-and-pull of rapid change," said Holly.
The video is installed in two panels on opposing walls. Each panel shows slightly different perspectives standing in the surf on a beach. Viewers are meant to position themselves in the centre of the room choosing which panel is more compelling to engage. This intentionally evokes a tension one feels when having difficulty paying attention to conflicting visual cues. Sound from the installation is intended to envelope viewers while lulling them into a false sense of security.
According to Jordia Benjamin, NAGB Educa
ional Officer, the video installation will be up at the gallery until this Monday, February 3.
Holly said she is currently working on a project that will be included in "Water," the 'Transforming Spaces' 2014 tour that takes place in early April. For the remainder of the year, Holly said she will be concentrating on developing a body of work that she plans to introduce in early 2015.