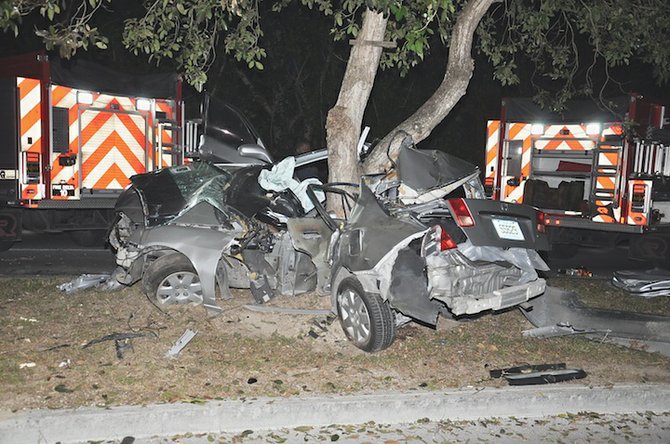 POLICE continue to crack down on traffic offences, citing more than 250 drivers in New Providence on Tuesday alone – in the wake of a horrific traffic fatality in Grand Bahama.
In the southeastern division, 138 drivers were cited for a variety of violations during an operation conducted under the leadership of Superintendent Ashton Greenslade.
Meanwhile, in the northern division, "Operation Crackdown", conducted under the leadership of Superintendent Theophilus Cunningham, resulted in 116 drivers cited for traffic violations and a 31 year old man detained for questioning in connection with a murder.
Officials continue to be concerned about the high number of traffic accidents and fatalities around the Bahamas.
After the country recorded two traffic fatalities on the first day of 2014, Minister of Transport and Aviation, Glenys Hanna-Martin renewed the call for a national commitment to drastically reducing the number of deaths and serious injuries due to car accidents in the Bahamas.
The first traffic fatality in Grand Bahama took place over the weekend, when 25-year-old Wilner Michel's silver-coloured 2002 Honda Civic that crashed into a tree on East Sunrise Highway.
The vehicle was severely damaged and Michel died at the scene.