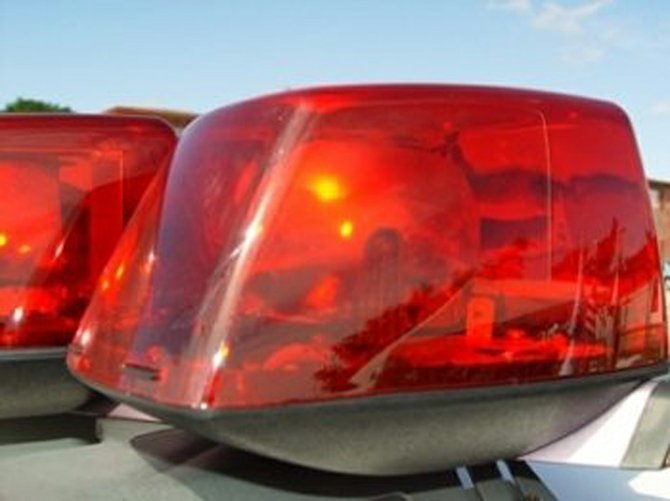 By AVA TURNQUEST
Tribune Staff Reporter
aturnquest@tribunemedia.net
A BEREAVED mother said her teenage son, who was found murdered yesterday, had received threatening messages weeks before his stabbing death in Eleuthera. 
Police said the boy's body was found around 9am, with stab wounds, in an unfinished building at TW Alley and Culmer Street in North Palmetto Point.
The victim has been identified as 18-year-old Haywood Thompson, according to his mother Katie, who told The Tribune that her son had recently reported the threats to police in Governor's Harbour.
Ms Thompson, a 45-year-old Palmetto Point resident, said she was shocked to learn that her son was beaten and stabbed to death less than a month after his birthday. The teenager turned 18 on June 15.
The boy's distressed mother believes his murder could have been prevented.
Ms Thompson said: "Something should have been done from then, (Haywood) carried the recorder (with the threats) there. Now they beat him, and stabbed him and he's dead. We want justice served."
Haywood's grandmother, Clarenda Cooper, said: "They mess him right up, catch him and beat him and stab him up. I'm tired of crying. He was a nice person. (Haywood) never bothered anybody, they killed an innocent boy. I'm so sorrowful, he didn't hurt anybody."
Mrs Cooper, 68, told The Tribune that three boys began calling her house to threaten Haywood around two months ago. She said that she suspected the incident was the result of a misunderstanding over her grandson's relationship with a female friend of one of her granddaughters.
Haywood was unemployed at the time of his death, but had taken an interest in electrical training, according to Mrs Cooper, who confirmed that he had graduated from high school at 16. The boy's father, Hawen Thompson, died seven years ago, his family said,
Yesterday, head of the Central Detective Unit (CDU) Superintendant Paul Rolle confirmed that a team of officers was sent to Eleuthera yesterday to assist with investigations. Supt Rolle said he could not provide further details.
Last night, three men were reportedly in custody for questioning.
The news of his death has been unsettling to the community, according to Palmetto Point resident Lorena Thompson, who is not related to the family but heard of the incident at a church service yesterday.
Ms Thompson said she was instantly reminded of her son's traffic fatality earlier this year. In April, 32-year-old Brenville Thompson was struck and killed by an American driver.
News of Thompson's death also spread over social media yesterday. Central Eleuthera MP Dr Damian Gomez was one of many who lamented the teen's death.
"We must deplore violence in our community," Dr Gomez posted on Facebook. "Another family is now victimised by senseless violent criminality."