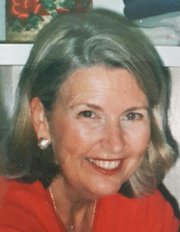 WELL-known Bahamian realtor Virginia Damianos Premock has died at her Ocean Club residence after a three-year battle with cancer.
Mrs Premock, who with her brother, George Damianos, inherited the Damianos Realty business founded by their father "Nick" Damianos, headed the company's Nassau office, while George ran the Lyford Cay branch.
The brother and sister team developed the business into what is today Damianos Sotheby's International, located on Shirley Street.
Predeceased by her parents Mrs Premock is survived by Dr Deborah Raine, her children, Lisa Kelly, and her husband, Jerry Kelly, Christian (Chris) Premock and his wife, Joey, and Lana Rademaker and her husband Ian; seven grandchildren, her brother, Nicholas "George" Damianos and his wife, Jo, and many other relatives and friends.
Funeral services will be announced later.