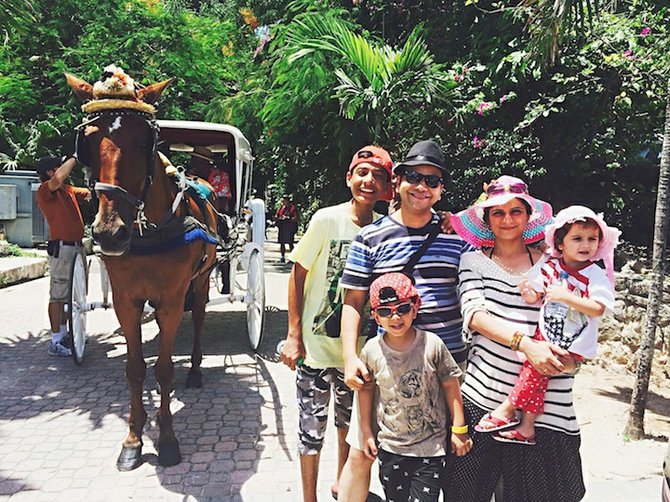 A DISNEY Channel India contest landed a family of five a once-in-a-lifetime opportunity to win a free trip on Disney Cruise Lines and the opportunity to explore all the touristic sites New Providence has to offer.
Seven-year-old Karmanye Khosla entered the contest in May.
When the family arrived on July 14, they were given the royal treatment. The family was also filmed for a Disney commercial that will be seen around the world.
Manav Khosla, Karmanye's father, said he was thrilled about the win and being in the Bahamas.
"We just landed through Disney Cruise Line. We've taken the horse and carriage and we've seen Queen Victoria's statue. We have walked the streets of Nassau and it has been a wonderful experience," he said.
"The people in Nassau are very warm and friendly. We don't feel like we are tourists here. It looks like we have family here and we feel at home. You don't get to see this in any other city. The nature and beauty that you have is savoured and preserved.
"We would love to come out here again and the message that we would give to people is 'Please visit here. It is beautiful.'"
Mukuta Khosla, Karmanye's mother, said the family vacation was a dream come true for the family. "It's been an awesome experience. Everyone is having such a great time and I would definitely come back again," she said.