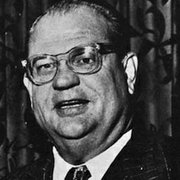 By RUPERT MISSICK Jr
WHEN you enter the drawing-room of former parliamentarian Ed Moxey you know you're entering into the space of a man who is at heart an archivist and a lover of history. There are mementoes from his political career, old newspapers, documents dating back nearly 50 years and vintage instruments; testaments to his first and greatest love, music.
We ask him about a large white Hohner accordion resting on the top of his piano. He smiles proudly. "I used to play that one, but it's too heavy for me now. I use that one," he says pointing to a smaller one lying in the corner.
Although he moves gingerly about the room there is something determined and sprightly about his steps. At 80 years old he's sharp as a tack, funny, witty and passionate about the same issues that led him into politics some 47 years ago.
Much of the early political history of the Bahamas from majority rule and a short distance past Independence is part of Mr Moxey's own personal history.
He was a member of the body that would go on to form the country's first majority rule government in 1967. He represented the Coconut Grove Constituency winning his seat in the general election of that year.
We are in his home to discuss many things, including that election which he refers to zealously as "the revolution".
At this stage in his life though, more than anything, he wishes to make peace with a number of things, to set the record straight and come clean with the public about the failures of that first black government to live up to the principles of what he calls "our revolution".
These failures for him run deeper than ineptitude and represents, in his mind at least , a betrayal of the people they were sent to parliament to serve and started a drive that today has led Bahamians, as he puts it, "out of slavery into slavery".
However, he tells us first that he wanted to make peace with a ghost of another former parliamentarian. The man who was in 1967 the Member of Parliament for  Nassau City and a member of the opposition UBP.
"I'm not trying to say he didn't have his faults or that he was perfect and there were more than a few reasons not to like him, but I'm not sure he deserved the treatment that we gave him. We are responsible for him not getting his just due," Mr Moxey said.
The man he refers to is the one who established modern Bahamian tourism and is the founder of an economic policy still in use today that many say has protected the country from the economic turmoil that has affected some of its sister Caribbean countries: Sir Stafford Sands.
In Mr Moxy's possession is a copy of The Herald, a Bahamian newspaper that was once the mouth-piece of the PLP in that era. In it is a cartoon of a large white man with a patch over his eye and a whip in his right hand.
He holds a black man in his left hand who he is pinning to the ground under a spiked heel. There is a look of sheer terror on the oppressed man's face.
"Do you know who this white man is supposed to be?" he asks. "That's Sir Stafford Sands. In every copy of the Herald that was Stafford Sands. That is the image of him we wanted the people to have in their minds."
Mr Moxey admits that Sir Stafford was not so much different from his other colleagues in the UBP or men of his era. "He was not the tyrant we projected him to be. I believe he had his prejudices, but he was a typical Conchy Joe and wanted to hold onto power as long as he could."
So why him? Why not someone like Sir Roland Symonette who was the leader of the country at the time?
Mr Moxey smiles facetiously, shakes his head and says, "Because he was the prime minister and by 'he' I mean Stafford Sands, not Symonette".
Mr Moxey said that the PLP knew that it was Sir Stafford who really ran the country, who kept it afloat, who was the real politician, the real national leader.
"Those other guys were too busy being merchants. They didn't know anything. They didn't care as much about running the day-to-day business of the country as they did about their businesses.
"Symonette had his real estate business and his financial business going. He was hard, rough and didn't finish school. Sir Stafford was the prince, the power behind the throne. He ran tourism and finance. He could tell you more about how the country maintained itself and brought in its money more than Symonette ever could."
Mr Moxey said that Sir Stafford wasn't as obsessed with maintaining an inequitable racial system as the party leading up to the '67 election made it seem.
He points out that in the 1940s and 1950s, in Nassau, whites were both wholesalers and retailers. So if "the small black man from over the hill was buying something it was always from a Bay Street Boy".
However, as minister in charge of business licences, Moxey said Sir Stafford deliberately drew a demarcation line "across the hills" to open economic opportunities to a wider section of the population.
"He said to his boys, 'Okay we're going to stop this thing. You fellows stay north and we'll open up over the hill for the black man. Let them own some retail shops as well. You still can wholesale, but you let them sell to their people'."
Mr Moxey said that at the time this was the only and best chance blacks had to gain a foothold in the retail business.
"In the 1950s and 1940s there was no area in any corner of the Grove where a black man had a shop. In  mid-1945 in Englerston they were non-existent you bought from the "Bay Street Boys". But he gave his boys a directive that they could not operate Over the Hill and that was up to 1967.
"That was the only way to loosen the grip of white retailers, to make things fair. As a result of that you had people come in from the Family Islands, from Acklins, Crooked Island and build these two-story buildings south of Wulff Road you see now with the house on top and stores on the bottom. So you can say he created an atmosphere for black entrepreneurship.
"He had his bad ways, but he had some damn good ways and he had a conscience."
Mr Moxey said that as an artist and musician himself, he would have to admit that the last and possibly best friend that Bahamian performers and artisans had were the UBP and the policies of Sir Stafford Sands.
Mr Moxey said that as Minister of Tourism, Sir Stafford realised that tourists were coming to the Bahamas to see Bahamian people and their culture and as part of the promotion efforts of the Tourism Development Board, he would fly groups with him to attract visitors back to the islands.
"He used to give the cruise ship, every year a $4 million subsidy. You know why? Because if you did that, you could control them. When the ships crossed that bar and came into harbour they were allowed to serve breakfast and dinner and that's it. After 8pm everything was locked down and the tourists were on Bay Street and Over the Hill looking for entertainment.
"When we came to power, and this is the tragedy, we looked at that $4 million and took it away from the ships. The prime minister (Sir Lynden Pindling) said to us, 'Stafford getting all that money for these ships we could do better than that, we don't have to pay them'."
At the time Sir Lynden had Tourism in his portfolio and met with the ship owners to inform them of his decision.
"After that deal was done, they said, 'Listen here, if you take the money back you have to allow us to stay open while we are in port'.
"So hand go hand come, and he had to agree to it. He had his own programmes in mind so he thought he was doing something great. He was a lawyer, he didn't know how to play the game. Sands was a businessman, he knew."
Mr Moxey said that after that the hotels, which also were under the same restrictions about how late their entertainment and dining-rooms were open, followed suit.
"What our people did, and here is the tragedy of the whole situation, the black people thought that going to the hotels was the best and greatest thing. Everyone could go to Paradise Island and Cable Beach and they left our people over the hill by themselves. The hotels got business from the black people abandoning their people. As a result that part of our economic opportunities dried up."
 With a wink and a nod he tells a story about how Sir Stafford could be found often in Over the Hill clubs like the Conch Shell on Blue Hill Road or in a club called Flowers, where he kept a table.
All of these things factored into the PLP's strategy towards Sands. In the works at the time was a study Sands commissioned for the revitalisation for the Over the Hill area and the whole island which included a sewerage system and a water taxi system among other things.
"If that got off the ground Sir Stafford would have maintained power for a long time. When we got in every member of the government had a copy. We didn't follow it.
"Today you see 'Brave' Davis talking about how many people in Bain Town still going to pump, still have outdoor toilets, had it been implemented we would not have that  problems in those areas."
In the end, the image of Sir Stafford that now lingers in the minds of many Bahamians may be just like the cartoon in Mr Moxey's copy of The Herald, a caricature, not a three-dimensional version of the man.
 The 1967 election was not a resounding victory for the PLP. Worries that Sands was feathering the bed for the UBP to stay in power for a while to come may not have been unfounded.
As many of us know, or at least should know, the PLP were beaten in the general election prior to 1967 and the result of that year's poll was an 18/18 seat tie between the PLP and UBP.
The PLP  was able to form the country's first black-led government with the support of the sole Labour Party MP Randol Fawkes.
• Next time we explore with Mr Moxey the role religion played in helping Sir Lynden Pindling maintain power for a quarter of a century.