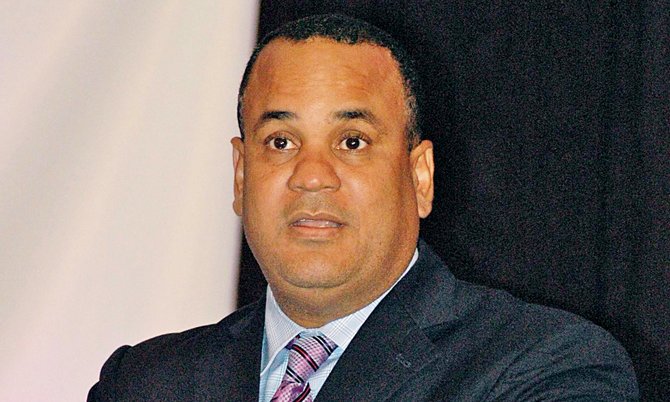 By AVA TURNQUEST
Tribune Staff Reporter
aturnquest@tribunemedia.net
STATE Minister for Finance Michael Halkitis yesterday confirmed that the government will now consider revisiting all proposals, including Value Added Tax, in the wake of the proposed regularisation and taxation of web shops.
Speaking to the press yesterday, Mr Halkitis said that if the government is able to "realise revenue" from web gaming then it could possibly "relax" on other revenue raising measures.
"Based on the system as it is, if we can implement the regulation of the web gaming and begin to realize revenue from it, then we may have the opportunity to revisit all the proposals that we have to determine okay, if we now can get X amount of revenue from here, does that give us flexibility to relax on this other side, and that's a conversation that we will have," he said.
Tourism Minister Obie Wilchcombe announced that the Government will regularise and tax webshop gaming by July 1 after more than a year of speculation following the "No Vote" in the 2013 Gaming Referendum. 
Mr Wilchcombe revealed that the government will bring regulations to the House of Assembly within the next two weeks which will legalise the industry.
In wrapping up his mid-year budget contribution, Mr Wilchcombe said while he respects the church's position and the results of the referendum, there comes a time when the government must make "the tough decisions and govern."