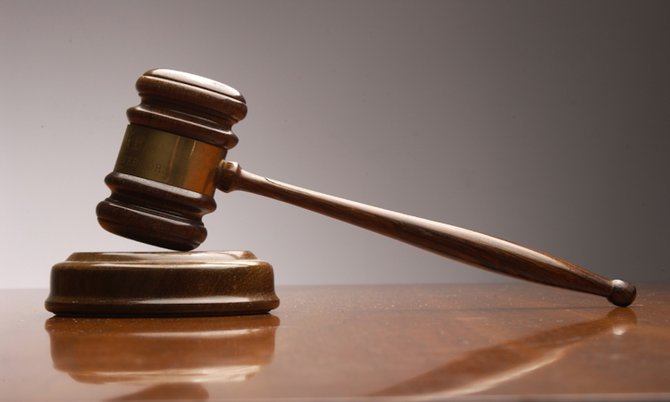 By LAMECH JOHNSON
Tribune Staff Reporter
ljohnson@tribunemedia.net
A FORMER policeman accused of unlawful sexual intercourse with a teenage girl was granted a permanent stay in his case yesterday after awaiting trial for ten years.
However, there was no order made regarding relief for damages or compensation to 31-year-old Mervin Poitier who was dismissed from the Royal Bahamas Police Force before being tried before the courts.
"He would have to file a civil suit to get damages or financial compensation, but the only relief suitable for this sort of application was a permanent stay," his lawyer Krysta Mason-Smith told The Tribune.
When asked on the likelihood of a civil suit occurring after the successful constitutional motion before Senior Justice Jon Isaacs, she answered: "Things are rough."
"He would have to come up with more funds to even file the application so I can't say with certainty what he intends to do," she said, adding that she'd have to speak further with him about his options.
"He's just happy that this part is finally behind him and he can try to move on with his life. It was a really sad situation for him and it's just too long to have your life on hold over an allegation. That's why I'm against the dismissal of police officers from the force before they can be properly tried."
Poitier was 21 years of age and a constable on the Royal Bahamas Police Force when he was arraigned in Magistrates Court accused of having sex with an underage girl in 2004.
Though he was initially suspended with half pay, he was later discharged before his matter could be heard before the courts.
Poitier, who waited years with his case never making it to trial, filed a constitutional motion to then Senior Justice Anita Allen in August 2010 where his then lawyer, Murrio Ducille, argued that his client's legal right to trial within a reasonable time had been breached.
The then senior-justice ruled that the Crown had to have the matter tried and completed in November 2012. However, between then and yesterday's date, Poitier was not tried as ordered by the Supreme Court.
Last month, lawyer Krysta Mason-Smith filed another constitutional motion and served the AG's office notice of their application.
A hearing was set for yesterday, but no representative from the government agency was present to respond to Poitier's argument that his constitutional rights had been breached and that the case was not prosecuted despite a judge's order.
Senior Justice Jon Isaacs accepted the motion and granted Poitier relief, permanently staying the matter.