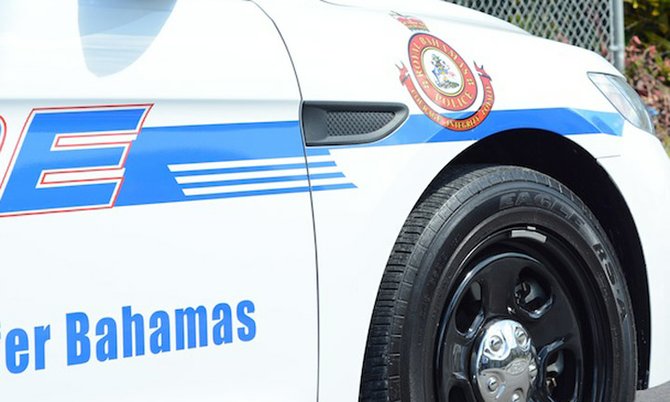 By AVA TURNQUEST
Tribune Staff Reporter
aturnquest@tribunemedia.net
THE mother of a 25-year-old murder suspect expressed outrage yesterday after her son was shot by police during an arrest.
According to police reports, Duran Neely pointed a handgun at officers as they entered his Pinewood Gardens residence in the early hours of Thursday morning.
The report read: "Police in fear of their lives shot the suspect to the abdomen area. The suspect was taken to hospital where he is detained in serious condition under heavy police guard."
It added: "Police recovered a handgun along with a quantity of ammunition from the suspect."
In an interview with The Tribune, Duran's mother, Caroline Neely, disputed police reports and insisted that her son was unarmed.
Ms Neely, the mother of four boys, said: "There was an eye-witness that called me, my son was unarmed and they did not shoot him in the abdomen. He was shot in both his thighs and was in stable condition when I left the hospital this morning (Thursday).
"What I don't understand is, earlier this week the police told me they were looking for him to protect him, because some people wanted to kill him," she said. "They came to my house with guns, a full squad, they took me around, asked me if I had insurance on my sons.
"How is it that you're telling me you want to find him so you can protect him, and then he ends up shot by you?" she wanted to know.
"If they wanted him for questioning, why didn't they post a bulletin? I guarantee you now that he's in hospital they are going to say he was a suspect," she said.
According to police, Neely is wanted for the murder of Carlos Colebrooke on March 16.
In September, police issued a bulletin for Duran, along with Hans Neely, Aaron Neely, Kenneth Neilly and Dior Johnson. At the time, the men were wanted for questioning in connection with two murders.
In December, police issued bulletins for 27-year-old Amal Hunter, also known as "Bow" of Williams Lane off Kemp Road, and 25-year-old Carlos Colebrooke, aka "Skuller" of Williams Street, Nassau Village, in connection with the Fox Hill drive-by shooting.
At that time, Supt Paul Rolle said police believed the mass shooting in Fox Hill was directly related to a murder that happened on Dorsett Street just 24 hours before.
Last night, police issued a bulletin for Hunter in connection with Colebrooke's murder; and a bulletin for 25-year-old Nathaniel Miller of Lee Street, Nassau Village, in connection with the murder of Dior Johnson.
Johnson was gunned down outside Phoenix Cafe at East Street South on February 23.
Anyone with any information is asked to contact police at 911 or 919, the Central Detective Unit at 502-9991 or Crime Stoppers anonymously at 328-TIPS.