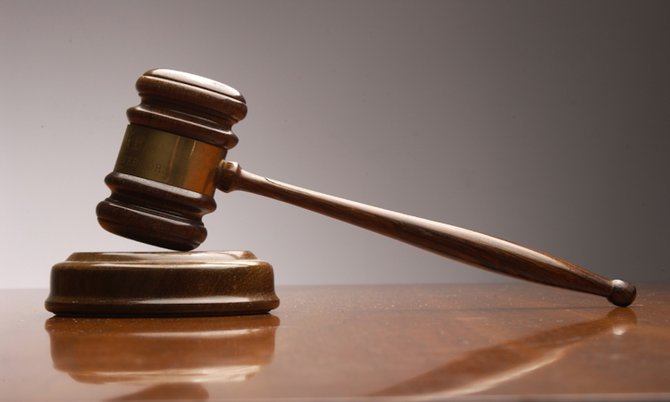 By LAMECH JOHNSON
Tribune Staff Reporter
ljohnson@tribunemedia.net
A FORENSIC analyst is expected to give testimony today in a trial where a man is accused of raping a woman in her home the night of an island-wide power outage.
The evidence will be given by video link as the forensic expert, who received certain items for examination, is based in the United States.
Oscar Ingraham, 30, of Claridge Road, faces charges of burglary, armed robbery and rape in the incident that occurred between 11pm on May 29, 2012, and 5am the next day.
It is alleged that he broke into the woman's western New Providence home and robbed her of $165 cash and a $200 Nokia cell phone before sexually assaulting her with a gun to her head.
Ingraham has denied the charges, against which he opted to defend himself.
Darell Taylor and Raquel Whyms are prosecuting for the Crown. They intend to prove the charges through DNA evidence.
On Monday, the jury heard from the complainant of how she, on May 29, 2012, had left church around 7:30pm and gone home to watch television when the electricity was cut three hours later.
Having changed into her night clothes she fell asleep in her bedroom where she later "felt a presence", which she likened to the feeling of being "hagged" by spirits.
She realised someone was actually in her home when a long hand came across her mouth and despite her pleas for him not to rape her after she told him she had no money, he sexually assaulted her with a gun to her head.
However, the complainant was unable to identify her attacker other than the fact that he was lean and had cornrows as a hairstyle.
In a brief cross-examination, the accused asked the complainant if she "ever saw me around your residence before." "I can't say that I saw you," the woman said as she held Ingraham's gaze.
"Ma'am, I'ain the one who rape you," Ingraham said. However, Justice Carolita Bethell indicated to the accused to ask questions and not make statements.