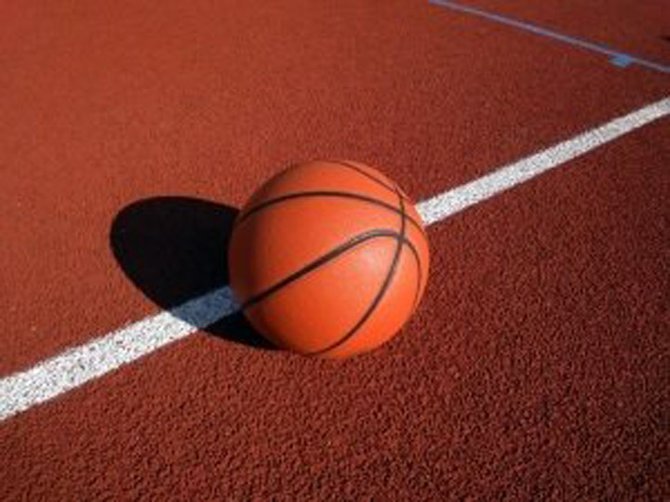 By RENALDO DORSETT
Sports Reporter
rdorsett@tribunemedia.net
BASKETBALL is in a state of despair in the Bahamas, a problem that can only be rectified by addressing the sport at the developmental level, according to nationally renowned head coach Gladstone "Moon" McPhee.
The Grand Bahama-based coach and executive of the HOYTES organisation said that despite the few successes the country has had at the international and collegiate level, the game has struggled to remain relevant at the local level.
"Basketball is a sport I love but this is the lowest we have been in a long time to be honest with you. We have done a poor job in basketball as far as the federations and the associations are concerned. A poor job developing and promoting it. We are losing all of our youngsters to other sports and it's because we do not have any programmes for them at an early age," he said.
"Where are the consistent programmes that start with five to six-year-olds? You have to get them to play and to learn to play the game the right way because if we don't we are going to lose them to other sports that have those programmes. We will lose them to baseball, we will lose them to track and field, we will lose them to soccer and everything else. So you want to get them started early to keep basketball going. This is the only way to develop. If they get started in the other sports, there would be no reason for them to come to basketball."
McPhee continues to operate the HOYTES programme on Saturday mornings in Grand Bahama at the park named in his honour.
His organisation will also host the Labour Day Basketball Classic at St George's Gymnasium June 5-8.
"That is why I thought the National Sports Academy idea was a very good idea but you got to make it happen. You just can't talk about it and a lot of us are waiting on this to actually happen. I am not criticising anyone but we are doing a poor job and we are not out there searching and asking for help from those people who have the time and know how to help. When you want to own everything for yourself, everyone else gets left out. I cater to the Family Islands and the young ones when I was president but I am gone now and we need to realise that we are losing talent and we will continue to lose talent if nothing is done about it."
McPhee is the father of current women's senior national team head coach Yolett McPhee-McCuin. He listed his daughter as just one example of many Bahamian women who have been able to use the game of basketball to make a contribution to the country.
McPhee-McCuin became the first Bahamian head coach in an NCAA Division I basketball programme when she was named the head women's basketball coach of the Jacksonville University Dolphins.
On the court, McPhee-McCuin played two seasons at Miami-Dade Community College before playing two seasons with the University of Rhode Island Rams. She appeared in 56 games for URI, and helped lead the Rams to the 2003 A-10 Championship game.
Her post playing career began as a recruiting coordinator before eventually assuming her first head coaching role at Jacksonville.
"We are losing the girls. Everyone wants to coach boys and the girls are being left out," he said. "My daughter started when she was two-years-old. She was always around the game, I gave her a choice when she got to a certain age and she chose basketball. She is a testimony that hard work pays off and you don't have to go to the US for high school. You stay here, you can do your work and once you work hard at what ever craft you want it can happen for you. We can not leave the girls out. We are leaving the girls out and we have some good talented young girls, but we have to start early."
To that end, Jay Phillipe has spearheaded the Grand Bahama Youth Basketball League which tipped off May 10 in the nation's second city at the YMCA Gymnasium.
Phillipe played locally at CC Sweeting and Sunland Baptist Academy before playing collegiately at Webber International University.
"They just started youth basketball in Grand Bahama, which I think is good. The kids are playing and the more they can play the better," McPhee said. "We just have to sit down as basketballers and chart out a course for our young players."
The GBYBL features six teams in the league named for NBA teams - Miami Heat, Indiana Pacers, Golden State Warriors, LA Clippers, Chicago Bulls and Oklahoma City Thunders.
The tournament is slated to play over the next four Saturdays in the month of May - May 10, 17, 24 and 31.