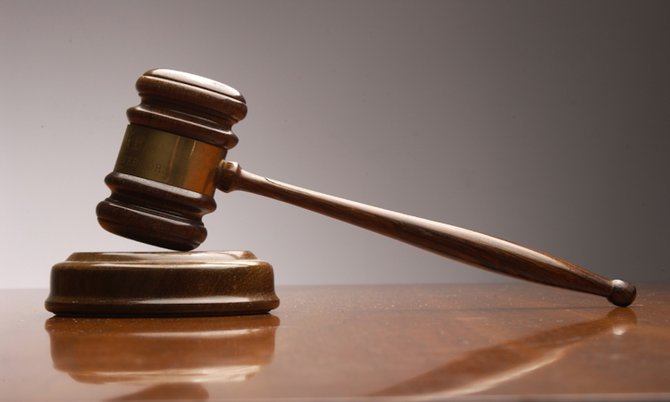 By DENISE MAYCOCK
Tribune Freeport Reporter
dmaycock@tribunemedia.net
A Grand Bahama family is upset over the continuing delays in the Freeport Magistrate's Court into the stabbing death of their loved one who was murdered almost two years ago, while the man accused is out on bail.
Families for Justice President Rev Glenroy Bethel said the family of Emerson Harding Jr is very disappointed that the preliminary inquiry into the matter has not yet started.
"The family wants answers and we believe that the Attorney General should explain… as to why there is no prosecutor from their Office to manage the case.
"It is almost two years and this case is still before the Magistrate's Court. The family should not suffer this way while the accused goes free on bail," said Rev Bethel.
Emerson Harding Jr, 22, was stabbed to death following an argument at a Freeport nightclub in August 26, 2012.
IJahman Wells, 18, has been charged in the Freeport Magistrate's Court with the murder. The accused was 17 at the time of the arraignment and entered a plea of not guilty.
Rev Bethel said the accused was granted bail two weeks after the murder.
"He was detained in Grand Bahama before he was given bail. The accused has never spent time in Fox Hill prison waiting for his trial. This raised a serious concern for the family of Mr Harding Jr," he noted.
According to Rev Bethel, the preliminary inquiry was scheduled to start, but was postponed.
"The family later learned that there was no prosecutor assigned to the case in Freeport or in New Providence, and the Attorney General's Office could not put their hands on the murdered victim's file in order to prosecute the case," he claims.
The FFJ activist stated that there was another postponement in the court on May 13. The matter has now been set down for September 9, he said.
"While the accused remains free, Emerson Harding Jr's family is left to pick up the pieces of their son's death. This is a social wrong and the Attorney General and her Office must not send the wrong message to society.
"It is (our) organisation's view that the Attorney General's Office should not be selective with the cases that are put before the courts. Every case should be brought in a timely manner in order to ensure justice," Rev Bethel said.
"The Attorney General has promised the Bahamian public 'Swift Justice,' and the Bahamian people must hold the Attorney General and the Attorney General's Office accountable in their action regarding this case or any other case in the Bahamas," he said.