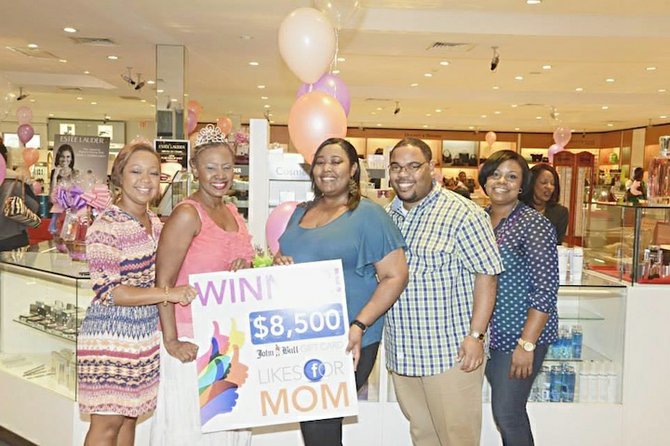 KEISHEL McAlpine likes her mother - a lot. And the reverse is true too, especially after Keishel won her an $8,500 prize in John Bull's 'Likes for Mom' competition.
The luxury retailer recently awarded two lucky and digitally savvy young ladies with amazing prizes for their mothers in its first completely digital gift-giving campaign.
The 'Likes for Mom' Mother's Day campaign invited social media buffs to rally likes for their mothers on posts provided through John Bull's Facebook page. Keishel secured the most likes and won a John Bull gift card, valued at $8,500, for her mother Brenda McAlpine, while Kelly Ferguson, having secured the most shares, won a gift card worth $850 for hers, Arlene Nash-Ferguson. Prize presentations were made on Mother's Day weekend at John Bull's Mall at Marathon store.