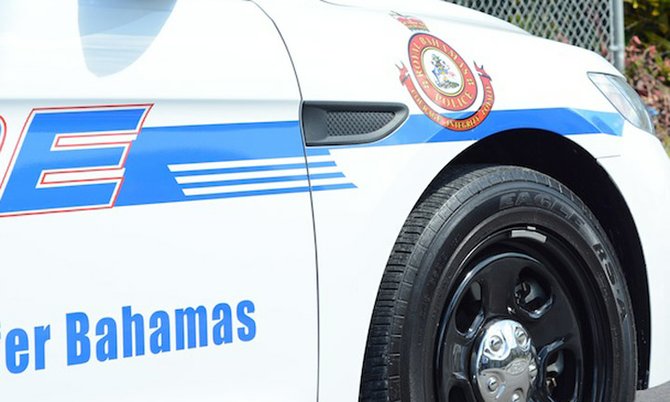 POLICE are investigating a Sunday shooting that left a woman in hospital.
Police said that they received a report shortly before 11am that a woman was shot at Red Sea Road off Soldier Road. When police arrived they found the woman with a wound in her leg. She was taken to hospital and at last report was in stable condition.
POLICE SEEK HELP IN SOLVING TWO ARMED ROBBERIES
POLICE are requesting the public's assistance in solving two armed robberies.
The first incident occurred shortly before 11am on Sunday. Police said a woman was in front of her home at Inagua Way off Carmichael Road when a man armed with a handgun robbed her of a bunch of keys before fleeing on foot.
The second incident occurred shortly before 5am yesterday. Police said a man was sitting in his white Chevy taxi van, license plate number 879, when two men armed with a handgun stole his car.
MOBILE DIVISION SATURATION PATROLS NET 14 ARRESTS
POLICE arrested 14 people during their heavy saturation patrols on Sunday.
According to police, Mobile Division officers made arrests for possession of a stolen vehicle; assaulting a police officer; one arrest for possession of housebreaking implements and one arrest for assault with a deadly weapon. Police made two arrests for possession of dangerous drugs; three arrests for stealing from a vehicle and five arrests for outstanding court warrants.
MOBILE DIVISION OFFICERS RECOVER FIREARM
MOBILE Division officers acting on intelligence found a shotgun in a trailer just before 11am on Sunday.
Police, acting on intelligence, went to Old Cedar Street in Yellow Elder Gardens where they found the weapon.
No arrests were made.