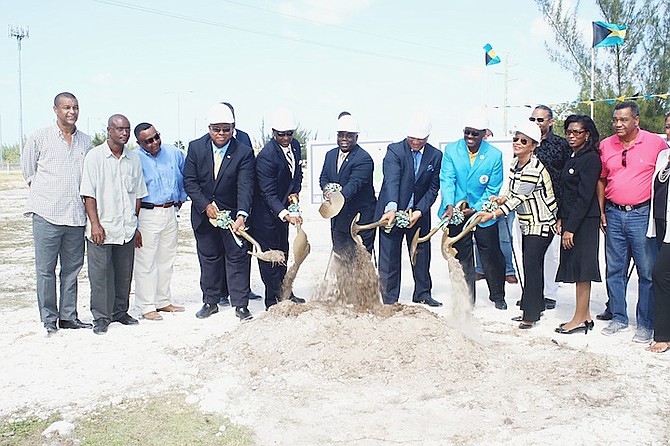 THE new Andre Rodgers National Baseball Stadium is expected to be completed in 2015 and heralds rapid expansion of the game of baseball in The Bahamas.
The stadium will be named after Bahamian baseball great Kenneth Andre Ian Rodgers – the first Bahamian to play US Major League Baseball. Rodgers played primarily shortstop for the Giants, Chicago Cubs, and Pittsburgh Pirates.
The groundbreaking for the stadium's construction took place on November 7 and attended by Rodgers' family, friends and government officials, including Prime Minister Perry Christie.
The achievements of Andre Rodgers are still very vivid in Bahamian sporting memory. Mr Rodgers' daughter, Gina Rodgers-Sealy, a journalist, addressed the ceremonies and was a part of the groundbreaking team.
The stadium will be designed by architect Michael Foster. As a state-of-the-art facility, it will support the nation's current energies to fully develop its sports tourism.
Mrs Rodgers-Sealy, as a film-maker, produced a documentary entitled "Gentle-Giant: The Andre Rodgers Story" that premiered at the Atlantis resort this weekend.