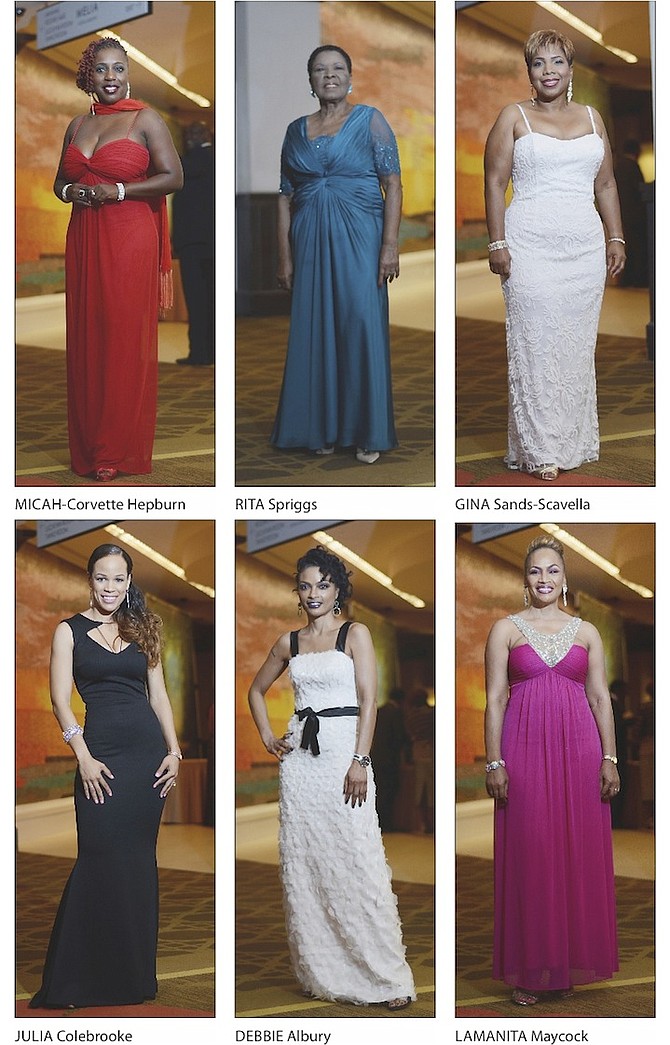 This week's beauties of the ball got dressed to the nines for the Pilot Club of Nassau's 32nd annual 'Thanks for the Memories' ball at the Meliá Nassau Beach Resort.
The ball was part of the organisation's ongoing celebration of 40 years of service to the community. A signature fundraiser, the gala event honoured Dr Magnus Ekedede and Dr James Iferenta for their dedication to the Bahamas and the Pilot Club over the years in their fields of brain health care and prevention.
"Since it was founded in 1974, Pilots have worked tirelessly to improve the lives of persons living with brain related disorders and traumatic brain injuries in this country," Pilot president Nadia Storr told The Tribune.
"The Pilot Club of Nassau celebrates 40 years as a civic organisation rendering service throughout the Bahamas, we are a part of an international body, Pilot International. Our motto is, 'True Course Ever', and our principles are friendship and service."
Proceeds from the ball will go towards the construction of a therapeutic swimming pool for the physically challenged on the Pilot Club's property located on Dolphin Drive.
(Photos by Shawn Hanna/Tribune staff)
• See The Big T this Saturday for Belles of Red Ribbon Ball 2014.