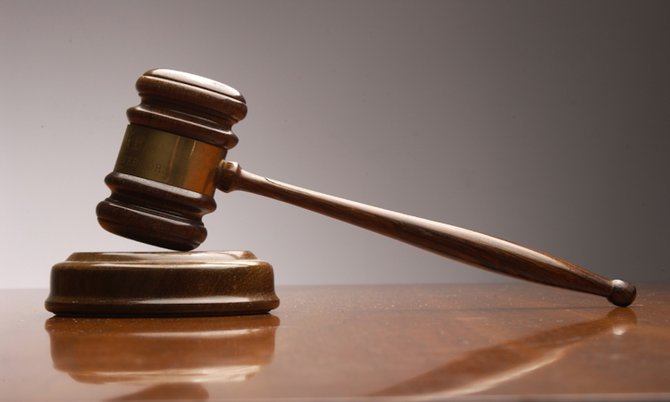 By LAMECH JOHNSON
Tribune Staff Reporter
ljohnson@tribunemedia.net
AN elderly businessman was ordered to return to Magistrates Court today to post his $15,000 bail after he was arraigned yesterday in connection with the recent seizure of more than $200,000 worth of stolen vehicles, ammunition and electronics from two shipping containers.
Though persons arraigned on criminal offences are normally held in custody until bail is posted by a suretor, Chief Magistrate Joyann Ferguson-Pratt said she would make the exception for 69-year-old Edward Laing, who reportedly has medical issues and had no prior brushes with the law.
Mr Laing pleaded not guilty to submitting a false declaration to the Bahamas Customs Department and more than a dozen counts of importation of ammunition and possession of ammunition with intent to supply.
It is claimed that on September 9, he submitted a Home Consumption Entry to the government agency knowing that the containers held vehicles and other goods.
He is further alleged to have imported 1,810 rounds of .22, .223, .375, .38, .380, .40, .45, .9mm, 3.57 and 7.62 ammunition, which were reportedly in his possession on September 16. 
On the day in question, officials found two 2007 Chevy Camaros, a 2014 Chevy Silverado and a 2015 Chevy Tahoe in addition to more than 1,000 rounds of ammunition and a few electronics inside two containers. One of the Camaros was licensed in Ohio, USA.
In yesterday's arraignment, police prosecutor Inspector Clifford Daxon objected to bail given the nature and the seriousness of the offences as well as the strength of the evidence.
However, the chief magistrate noted that there was no evidence before the court for her to come to the latter conclusion.
Wayne Munroe, Laing's lawyer, noted that his client had been of good character all his life, was married with three children and had also cooperated with police for the near 24 hours that he was in custody.
He asked for his client, whom he said had medical issues, not to be housed at Her Majesty's Prison.
He said he and his client's relatives were unsure what charges were going to be levied against Laing and were left in limbo on what paperwork they would need to sign bail if the court granted him a bond. 
"The question is whether it is reasonable that I have one law for Peter then have another set of laws for Paul," the judge noted.
Mr Munroe said that in his client's circumstances, "some discrimination" was warranted given his lack of antecedents and previously good character.
Taking the arguments into consideration, the court granted Laing $15,000 bail with two suretors. He was told to report to the Elizabeth Estates Police Station on Wednesdays on or before 6pm and was ordered not to have any interference with the witnesses in the matter.
The chief magistrate allowed him to report for his 10am status hearing "on his own recognizance tomorrow with his suretors."