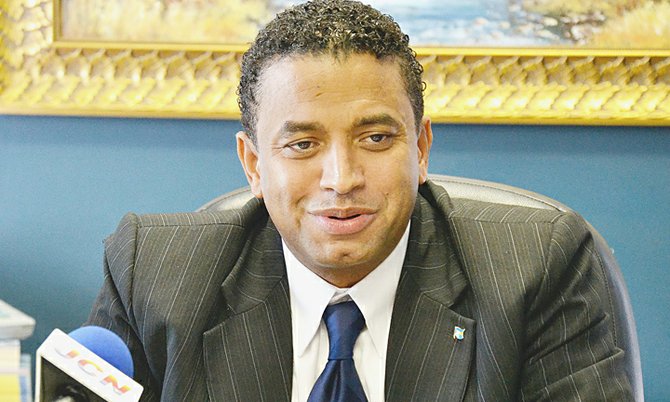 A FORENSIC audit into the Public Hospitals Authority has renewed concerns about "blatant mismanagement of the country's resources", the DNA charged while calling for public health officials to answer the tough questions on the allegations of corruption.
In a statement released yesterday, Democratic National Alliance Leader Branville McCartney said the details in the report "suggest a level of dishonesty, collusion, and inattention which has unfortunately become synonymous with many government ministries and departments over the past many years".
The report, prepared by John Bain, found that at the end of 2013 there was a $10m deficit in pharmacy inventory between the physical count and what was reflected on the Princess Margaret Hospital's information systems.
"In the face of such blatant fraud, one would think that the government would have immediately enlisted the Royal Bahamas Police Force and other relevant authorities to bring those responsible to justice," Mr McCartney said. "Unfortunately in the days following the release of this damning information, government officials from both of the previous administrations have failed to give an account to the Bahamian people."
Health Minister Dr Perry Gomez refused to comment on the report when approached by reporters on Monday.
Former Minister of Health Dr Hubert Minnis has said he needs to review the report before he can speak on the matter.
PHA Chairman Frank Smith released a statement this week saying the report is one of several ordered by the PHA. He said the reports are being reviewed by the PHA's board and that "all matters raised are being fully investigated."
He said any other comments would be premature.
Mr McCartney also criticised government ministers and opposition MPs for passing the buck over the damning revelations by playing the blame game.
In the House of Assembly on Tuesday, when the report was raised by Montagu MP Richard Lightbourn, government ministers Dr Bernard Nottage and Shane Gibson placed the blame for the $10m drug shortfall on the Ingraham administration.
The report, of which The Tribune has obtained a copy, also found that PHA's management "knowingly refused" to enforce best practices to its inventory process that expended approximately $30 million a year.
The report also cites an earlier PHA internal audit, which found that "75 per cent of the unused drugs that were purchased for an emergency dating two years ago have expired to date."
The report has also found that staff at PHA "request and accept gifts from vendors", which is a conflict of interest.
The report suggested frequent reshuffling of the executive team in an effort to reduce the appearance of corruption.
The 92-page report was commissioned on July 13, 2013. It covers the period of July 1, 2006 to June 30, 2013, with some references to earlier periods.