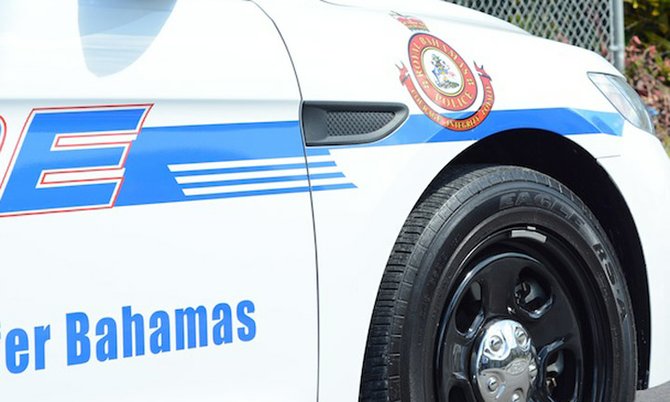 TWO men were killed in separate shootings yesterday which occurred less than six hours apart.
The deaths pushed the country's murder count to 93 according to The Tribune's records.
The latest victim was killed a little after 9pm on Hospital Lane, police said.
Another man died in hospital around 4pm yesterday.
According to police, the victim was shot multiple times just before 3pm when he was in the Farrington Road area.
The Tribune understands the victim was washing his car when he was hit by bullets. He was taken to hospital where he died a short time later.
Yesterday, Superintendent Stephen Dean said preliminary investigations have not confirmed the victim's age, or whether he was a resident of the area off Farrington Road.
In the second shooting, Superintendent Stephen Dean said the victim was walking on Hospital Lane lane after eight when men in a red SUV pulled up and shot at him before speeding off. He died at the scene.
When police arrived, they were met with aggrieved relatives and friends of the victim who were "hostile" towards officers, he said.
The crowd cursed at police and were rowdy, but Supt Dean said officers were able to diffuse the situation.
Supt Dean said police were also investigating another, non-fatal shooting which occurred in Montell Heights yesterday afternoon.
On October 10, a man died in hospital after he was shot in Nassau Village.
Police said the victim was on Williams Street with a group of men when he was shot several times.
Earlier this month another man, a father of three, was killed when he was shot several times on October 8.
Alden Shavalo Miller, 31, aka "Bolo", was at a residence at Thompson Lane around 10:30pm when he was approached by a man carrying a handgun, according to police. Mr Miller, of Thompson Lane, was shot multiple times in the chest . The suspect fled the area on foot. Emergency personnel pronounced him dead at the scene.
Last month, National Security Minister Dr Bernard Nottage said the government is giving "consideration" to a "lock down" of notorious crime areas in the capital, but only "to the extent that the law permits it".
However, Dr Nottage said the concept of a lock down is "easier to talk about than to accomplish".
His comments came days after State National Security Minister Keith Bell told The Tribune that a "lock down" of crime "hot spots" in New Providence is necessary to "turn the tables" on serious criminals in the country.
He argued that the government cannot continue to take the same approaches to combatting crime and expect a different result. He said that Bahamians are to the point where they are prepared to allow law enforcement to take draconian actions rather than allow a "handful of persons to hold us at bay."
Anyone with information on the latest killing is asked to contact police at 911 or 919, the Central Detective Unit at 502-9991 or Crime Stoppers at 328-TIPS.