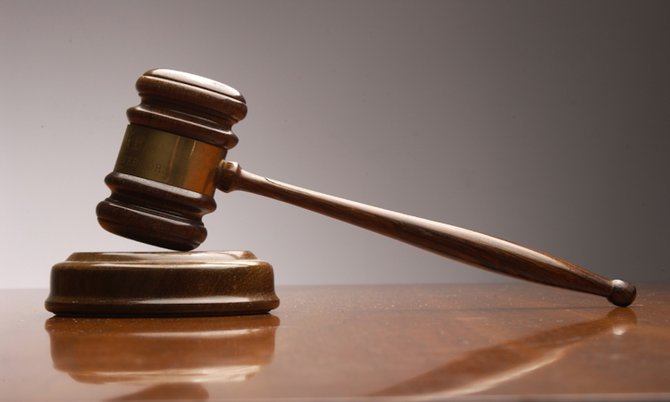 By LAMECH JOHNSON
Tribune Staff Reporter
ljohnson@tribunemedia.net
A MAN was given additional time by the Court of Appeal yesterday to be prepared to argue his own case against his conviction and 30-year sentence for a near-fatal shooting of a woman who is now paralysed for life.
Tamiko Arthur, 33, told Justices Anita Allen, Stanley John and Neville Adderley that he had only received the Crown's submissions the night before the proceedings and was barely able to make out the contents because of the poor lighting conditions in the prison cells.
Linda Evans, Crown respondent, said that as far as she was aware, the submissions had been sent to Arthur as early as January this year, but, acting on the side of caution, copies of the submissions were sent on Wednesday.
The judges, noting that Arthur had previously been represented by a court-appointed attorney who no longer represents him, told him to be prepared for his October 9 substantive hearing.
In July 2012, a jury unanimously convicted Arthur of attempted murder and two counts of armed robbery on April 17, 2010.
The victim was Inga Trotman, who had stopped to ask for directions when she could not find her colleague's home in Pinewood Gardens.
Evidence revealed that Arthur agreed to help her find a church in the area. He got into the driver's seat of her vehicle, but instead of driving to the church, he put a gun to her back and pulled the trigger before leaving the woman to die as he pulled off in the car a friend had loaned her.
Trotman was left paralysed and the bullet remains inches away from her heart.
At the time of sentencing, Justice Bernard Turner, said that the maximum penalty for both armed robbery and attempted murder was life imprisonment.
However, bearing in mind the convict's age, probation report, psychiatric report, impact on the victim and the nature of the offences, he sentenced Arthur to 20 years jail on both counts of armed robbery and 30 years for attempted murder, with the sentences to run concurrently.