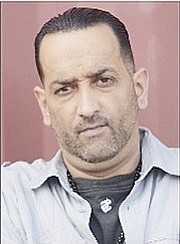 By Inigo 'Naughty' Zenicazelaya
You can tell by this week's title that I am still suffering from the "itis".
I overindulged on too much of everything this Easter holiday weekend, but I maintained consciousness - just long enough - to keep an eye on a few important happenings in the world of sports.
Final Four recap
Hats off to our very own Lourawls "Tum Tum" Nairn Jr for his impressive run in leading the Michigan State Spartans to the Final Four. Alas Coach "K" had his sorcery working and the Blue Devils advanced; however "Tum Tum" and the Spartans are a fiery young bunch, who are very well coached by Tom Izzo. They will be back to the Final Four in short order!
Kentucky 38-1 - I told you so!
As I said in a previous column of SMM here in The Tribune, Kentucky would not go undefeated this season in men's college basketball. Well "Naughtydamus" has proved prophetic once again!
In all fairness I had the Wildcats losing in an upset in the SEC tournament, and rebounding to win the NCAA championship.
Well, rebounding proved to be the key word here, or lack thereof! One of the major strengths of Kentucky all season has been rebounding; versus Wisconsin it proved to be their "Achilles Heel".
The slower, less athletic Badgers (winners of this season's Battle 4 Atlantis) slowed the pace, held Kentucky to one shot and few second chance points while dominating the boards, to keep the pressure firmly on the young ultra talented Wildcats.
This pressure would inevitably get to the young Kentucky squad, causing them to blow a four-point lead, with careless turnovers and poor shot selection, leaving the Wildcats only to watch the fundamentally sound Wisconsin squad execute down the stretch to ice the victory and secure their place in the championship game last night against Duke.
(I like the Badgers over the Blue Devils pre-game. Simply because I hate Duke with a passion.)
So breathe a sigh of relief Bobby Knight and the 1976 Indiana Hoosiers, pour the aged whisky and light up that stogie. Your record remains intact for another year.
NFL draft
random thoughts
1 Chip Kelly is going to trade QB Sam Bradford, RB Ryan Mathews and draft picks to Tennessee for the #2 pick in the NFL draft to move up and draft Heisman winner from Oregon, QB Marcus Mariota.
Cowboys fans relax, the 'Boys will probably take the best defensive lineman or cornerback with their first pick at #27 in the draft.
Now for those of you screaming RB, stop, look for the Cowboys to draft Boise State standout RB Jay Ajayi at pick #60 in the second round. Unless they trade for a certain disgruntled RB with the initials AP!
Dolphins fans, I eagerly await you blowing another first-round pick on some "bust" in the waiting. Again!
Play ball
The sporting dead pool just got a bit more bearable, Major League Baseball opening week is underway, providing quality relief to sports "junkies" such as myself and signalling light at the end of this tunnel of inactivity in professional sports.
Speaking of Baseball, there is one more piece of Guava Duff left ... time for me to make like Ricky Henderson and "steal" the plate!
Until next week, keep swinging a big stick, and may all your balls land fair!
• Naughty presents 'Mischief and Mayhem in da AM' on KISS FM 96.1 from 6am to 10am, Monday to Friday.