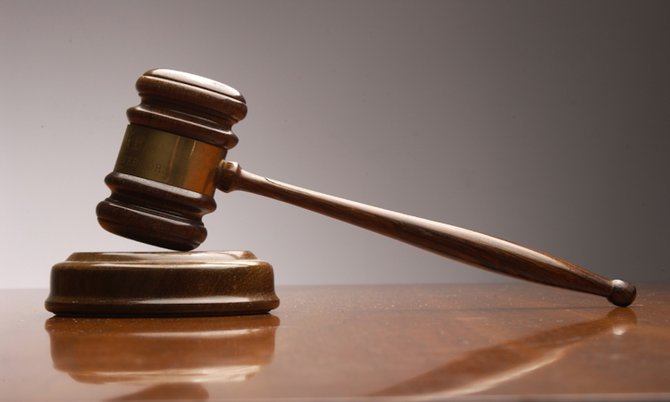 By LAMECH JOHNSON
Tribune Staff Reporter
ljohnson@tribunemedia.net
A JURY hearing evidence into the fatal stabbing of a 17-year-old CV Bethel student in an after-school scuffle was excused yesterday as legal discussions occurred in their absence concerning an apparent discrepancy in the evidence of a key witness.
Lee-Sanchez Dormeus had been called to the witness stand to tell what transpired on February 21, 2008, concerning the death of his brother, 17-year-old Jamil Wilchcombe.
However, a lawyer for one of two men accused of the murder accused Dormeus of perjury after he told the court that he had identified two men to police. This, Ian Cargill argued, contradicted the testimony of a senior policeman who testified that Dormeus only identified one man concerning the incident in question.
Kendario Bain, Owen McKenzie and Donald Nottage are on trial before Senior Justice Stephen Isaacs all accused of playing a role in the after-school scuffle.
It is claimed that Bain and McKenzie murdered Wilchcombe by means of unlawful harm. The three men are accused of causing harm to Dormeus. Nottage is separately charged with the attempted robbery of Dormeus who was nearly robbed of a Verizon Z3 GSM cellular phone.
Roger Thompson is prosecuting the case while Mr Cargill, Michael Kemp and Wallace Rolle are defending the three accused men against the charges they have denied committing.
In yesterday's proceedings, prior to Dormeus' testimony, the jury heard the evidence of police investigator, Inspector Michael Anthony Johnson.
The officer said that on February 22, 2008, while at the Central Detective Unit, he saw a man who gave his name as Owen McKenzie.
Mr Johnson said that McKenzie was cautioned during the taking of a record of interview and statement in which he admitted to stabbing the deceased before planting the knife in the wall of a friend's property.
The investigator said he questioned Bain the following day when Bain denied stabbing the victim, but saw Owen swing at the deceased who eventually started to bleed.
When cross-examined by Mr Kemp, the officer denied that he and the other interviewing officer brutalized McKenzie.
When Dormeus was called on, he testified that their mother took him and his brother to school that morning.
They had a number of interactions throughout the day before meeting up at the end of the school day.
"We were walking north on East Street heading to the South Beach plaza," the witness said, adding that his brother walked ahead of him when he stopped to allow a friend to use his cellular phone.
Moments later, they both walked into the plaza and saw his brother going into a Chinese take-out restaurant while he stood near a barbershop.
"While I was checking my voicemail, a dark male in (a) white shirt, blue jeans, unknown to me, whom I later learned was Donald Nottage, asked me if I knew a certain person and I said no," the jury was told.
"He seemed upset and then he tried to take my cell phone but I pulled back. He struck me to the jaw and he and I got into a physical altercation," Dormeus said.
The witness continued that during the fight, another male, Owen, "jump kicked me" while Nottage went to get a stone with which to strike him.
Though he managed to dodge the stone, he was still grazed in the head.
Dormeus said he then saw a light skinned male, dressed in an orange shirt, who was standing a few feet away and took out a black handled knife from underneath his shirt.
Jamil, he said, came out of the Chinese take-out and ran towards the fight and pushed Nottage off of him.
Moments later, however, he saw the three men running towards the Bamboo Town area before he was alerted that his brother was in Wilson's Barbershop.
Upon entering the barbershop, he saw his brother on the ground with the barber and a teacher holding the hand of his unresponsive brother.
Dormeus said he was escorted to the nearby police station where he gave a statement before being taken to hospital to be treated for his injuries.
Two days later, he went to the Central Detective Unit where he attended an identification parade.
McKenzie, he said, was wearing no 11 on the line up and Bain was wearing no 2. He claimed he identified both men as the ones he saw on the day in question.
However, his evidence prompted an objection from Mr Cargill who accused the witness of perjury.
Bain's lawyer argued that the senior policeman who held the identification parade that the witness attended had already testified in court that Dormeus only identified a person wearing no 11 and not a person wearing no 2.
The issue prompted Senior Justice Isaacs to excuse the jury for legal discussions.