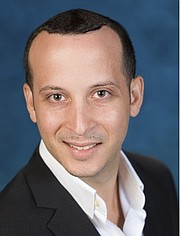 Tim Rodland sees positive long-term stability in the real estate market despite the implementation of VAT and challenging global economic conditions.
Over the past few years, much has been written about the state of the real estate market in The Bahamas - naysayers decrying a fear of declining values, properties sitting on the market for long periods without selling.
On the positive side, mid-price and high-end developments are breaking ground throughout the country and especially in Nassau, where the real estate industry has pinned its hopes on the explosive western growth combined with the eventual promise of Baha Mar.
What happens in the economy as a whole directly impacts the real estate market so any analysis of real estate trends is predicated on an understanding of the underlying economic conditions. That is why the global reality of the last seven years has had an impact on property values, creating a strong buyers' market here and elsewhere.
Yet, that is beginning to change.

In the United States, the market is clearly beginning to improve and some cities are actually enjoying a pre-2008 boon. Given that there has always been a lag between what happens in the US and when it impacts The Bahamas, we can expect activity and value to increase, slowly transforming what was a buyers' market into a sellers' market.
In addition, we have local signs pointing in the direction of a welcome rebound. Despite its recent filing of Chapter 11, the spin-offs from the $3.5 billion Baha Mar project generated economic activity in Nassau even before the mega-resort was completed. Properties including Albany, Island House, Old Fort, Venetian West and ONE Cable Beach all show promise. In the Family Islands, projects are online for Cat Island, Eleuthera, Abaco and possibly Freeport. Bimini and Exuma are already actively feeling the increased activity of a better market.


Even before the rebound started, we can look to relative stability in The Bahamas as a whole. The country held its own despite feeling the sting of the global economic downturn while other countries around the world struggled to maintain dollar values or, worse yet, faced crumbling economies. While real estate prices declined - from 2007 to 2010, Bahamian house prices plunged by up to 40 per cent - 2012 brought in an era of recovery thanks to improved tourism and a better economic outlook. Residential property prices rose by about 10 to 15 per cent from 2012 to 2013 in New Providence's more established high-end residential developments such as Old Fort Bay, Lyford Cay and Albany. That boost in property value seems to be on a gradual, but steady upward climb.

Even the implementation of Value Added Tax (VAT) on January 1 has not deterred The Bahamas from maintaining its spot rating with the highest Gross Domestic Product (GDP) in the region next to the US.
The current state of our real estate market reflects that economic prowess. With foreign direct investment in The Bahamas on the rise and the South Florida market showing promise, the Bahamian real estate market is in a relatively healthy state.
In 2015, The Bahamas real estate market is still on an upward track. South Florida's projection of a fruitful year is further encouragement. South Florida real estate has seen huge gains in 2014 and 2015, particularly in sellers' markets like Aventura, Riviera Beach and North Palm Beach. Sellers markets are created when there is lack of inventory, meaning that buyers will purchase based upon market value. As a seller, it allows you to hold out for an offer to match full property value.
Another factor has contributed to the upturn of the American real estate market. The European financial crisis has played a major role in the devaluation of its local currency, once double that of the American dollar. In fact, the crisis has brought about a shift in roles with the Euro now worth less than the American dollar. As a result, persons who might have otherwise invested heavily in the European market are now in search of economies showing more promise in terms of sustainability and monetary value. The strength of the US dollar has made the US and countries based on American currency top contenders.
The Bahamian real estate market, once bruised, now is healing, forging ahead of its Caribbean counterparts. Bricks and mortar are springing up all around the country in the form of single family homes and gated communities and multi-million dollar, varied use developments.
I believe that the bottoming out is passing and we will begin to see a marked upsurge in interest in anticipation of improving prices, greater liquidity available for lending and a growing assortment of options at all price ranges. As long as development remains consistent, and the South Florida market looms with success, our highly desirable market should maintain sustainability and real estate should continue to be a solid investment.
Tim Rodland is one of the youngest brokers in the Bahamas and works for Mario Carey Realty
NEXT WEEK: Andrew Seymour on the migration from east to western New Providence
Starting today, experts and specialists at leading real estate firm Mario Carey Realty are providing advice aimed at helping buyers, sellers, renters and those who want to build their dream home navigate the world of residential and commercial real estate in a weekly series of articles in The Tribune.