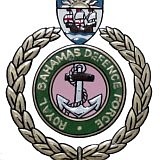 By NICO SCAVELLA
Tribune Staff Reporter
nscavella@tribunemedia.net
ACTING Commodore of the Royal Bahamas Defence Force (RBDF) Tellis Bethel yesterday said he is still awaiting government confirmation on whether or not he will fully assume the organisation's top role. 
Until that time, Captain Bethel said he will just "continue to manage the defence force until the government makes that decision". 
However, Mr Bethel could not answer whether Commodore Roderick Bowe was still attached to the RBDF or whether that was having an impact on the government's decision on the matter. 
According to Capt Bethel, Mr Bowe started a new job at Baha Mar on March 2. Mr Bethel said he assumed the role of acting commodore on the following day. However, it is still unclear whether Mr Bowe has officially departed from the RBDF.
In March, National Security Minister Dr Bernard Nottage admitted to reporters that Mr Bowe was still attached to the RBDF despite having started a job at mega-resort Baha Mar a week earlier. At the time, Dr Nottage said Mr Bowe's contract expired in January, but he had not officially left the RBDF.
He said the government did not seek to keep Mr Bowe on because the Commodore advised him in 2012 that he did not wish for his contract to be renewed. 
Dr Nottage declined to answer whether Mr Bowe was still receiving a salary from the government, nor did he give a date for Mr Bowe's official last day. Neither did he put a timeframe on when a new Commodore would be announced. 
State Minister for National Security Keith Bell told the Senate in March that the government would announce the new Commodore by May 1. At the time, however, he did not reveal who would succeed Mr Bowe.  
When questioned yesterday on the matter, Capt Bethel said: "I'm still awaiting government confirmation, and that decision is totally in their hands. In the meantime as acting commodore I'll just continue to manage the defence force until the government makes that decision.
"The decisions that Commodore Bowe made, he would have made those with the government. So the details and insights with respect to that decision, that's something you'll have to hear from from the government's side."
In March, Free National Movement Leader Dr Hubert Minnis called for an investigation into whether Mr Bowe was being paid by the government while also working for Baha Mar. 
Dr Minnis, the shadow minister of national security, said at the time it was "unheard of" for someone with a position like Mr Bowe's to be working for government and a private company at the same time. 
Dr Minnis told The Tribune that "something does not feel right about the situation" and an investigation is needed.
Meanwhile, Mr Bowe has reportedly said it was always his intention to retire after five years as commodore.
He insisted the move had nothing to do with "me not being happy".