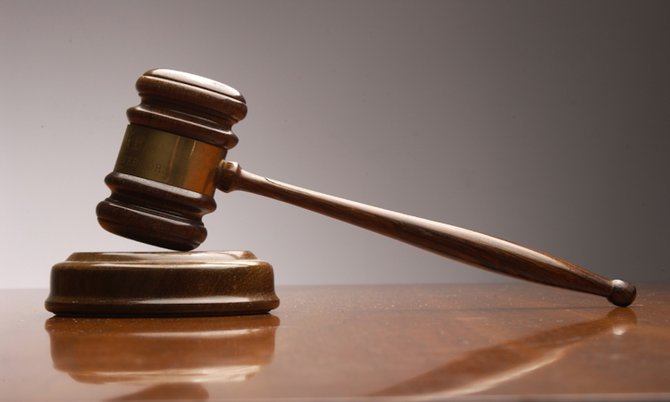 By LAMECH JOHNSON
Tribune Staff Reporter
ljohnson@tribunemedia.net
A MAN accused of being responsible for a fatal shooting near a night club in Fox Hill is expected to learn today if a Supreme Court jury, after deliberation, accepts his testimony that police beat him into making a confession.
Patrickedo Rose, 24, has stood trial before Acting Justice Cheryl Grant-Bethel for the past month concerning the October 22, 2011 murder of Stephen Davis. Rose, who is also known as "Rider," has pleaded not guilty to the murder charge.
He alleged that police brutality led him to tell police that he fired a shot at the crime scene.
During the trial, the jury heard from police witnesses that Rose admitted to being present during Davis' murder.
Police said they interviewed Rose on December 10, 2012. The interview was videotaped.
After waiving his right to a lawyer, Rose allegedly told the officers that he was with another man, Rashad Sullivan, when Davis was shot. Rose allegedly admitted to also being armed, but he claimed that "he just fired a shot in the air".
The following day, Rose directed a team of officers to the crime scene, which was also videotaped.
His lawyer, Romona Farquharson-Seymour, told the 12-member jury in yesterday's closing addresses that they should not believe that her client was arrested and interviewed 14 months after an incident only to say what he allegedly said to the police.
The lawyer said the police had no forensic or independent evidence to put forward to compel her client to confess to anything. She said the police only had a statement, which they allegedly got by beating and suffocating her client.
She argued that even if the jurors didn't accept that police used force to obtain the confession, the statements allegedly made by her client did not constitute intent to commit murder.
Prosecutor Linda Evans countered that police would not beat a man only to have him confessing to being a witness to an event and firing shots in the air.
She argued that the police were more than believable in their evidence and withstood rigorous cross-examination from the accused's attorney.
The prosecutor contended that pointing a gun directly at a person was not the only way to sustain a gunshot wound.
She also reminded the jurors of the pathologist's evidence that the wound Davis received had a downward trajectory.
Acting Justice Grant-Bethel said she would give a summation of the case before excusing the jury to deliberate on whether or not Rose committed the crime as prosecutors alleged.