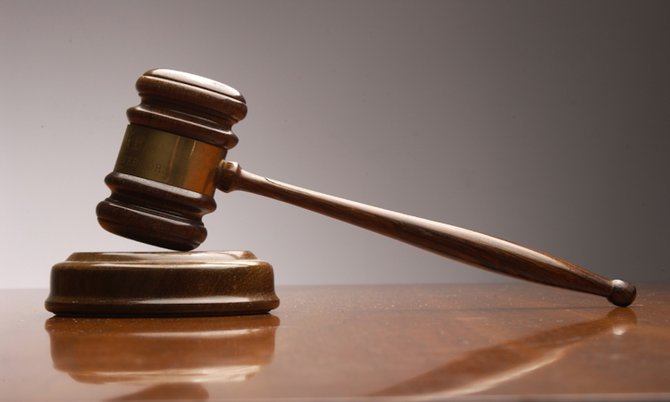 By NICO SCAVELLA
Tribune Staff Reporter
nscavella@tribunemedia.net
A HAITIAN man who was shot in Eleuthera during an argument with authorities during an immigration exercise earlier this year had his charge of illegal entry dismissed by a Magistrate's Court judge yesterday.
Magistrate Andrew Forbes, in his ruling yesterday, found that there was no evidence to show that Jean-Mary Justilien, 27, illegally entered the country in June of this year. Magistrate Forbes added that the prosecution had made no headway in providing evidence to support the allegation throughout the duration of the case.

The judge also noted that there was no concrete proof of Justilien's identity, reasoning that if the accused was said to be undocumented, as reported by Immigration Director William Pratt in June, then there is no way to actually prove that the man who stood before him yesterday was in fact "Jean-Mary Justilien".
The aforementioned, along with other inconsistencies surrounding the alleged series of events, resulted in Magistrate Forbes ruling that the charge against Justilien be dismissed.
However, Justilien was required to remain in custody until certain requisite "administrative procedures" had been carried out and completed.
Justilien was shot during an immigration round up in Palmetto Point, Eleuthera, on June 9 and airlifted to the Princess Margaret Hospital for treatment. He was discharged from hospital on June 11.
Justilien was later taken into police custody on suspicion of assaulting a police officer and an immigration officer in the execution of their duties, according to police in an earlier statement.
Police later concluded that the alleged assault resulted in the accidental discharge of the police officer's service revolver "causing injuries to the face and shoulder of the suspect."
The medical report revealed the bullet entered at the back of Justilien's neck and exited his left cheek.
In September, Justilien filed a writ against the government seeking $500,000 in damages for the shooting and breaches to his constitutional rights.
The writ was filed on September 24 and names the attorney general, minister of foreign affairs and immigration, director of immigration, commissioner of police, and the commissioner of the Bahamas Department of Correctional Services as defendants.
Justilien is represented by Fred Smith, QC, and Adrian Gibson.