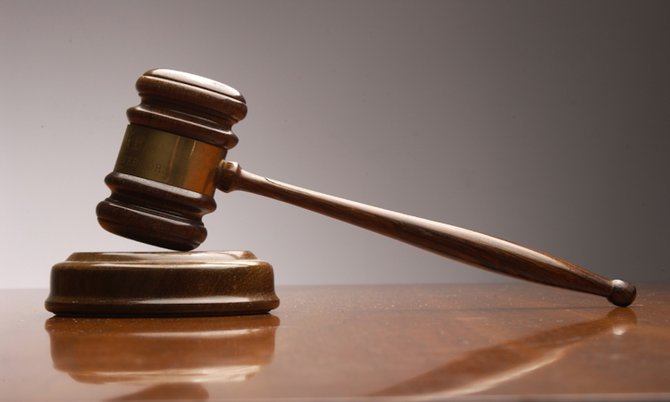 By LAMECH JOHNSON
Tribune Staff Reporter
ljohnson@tribunemedia.net
A BAHAMIAN-American who recently admitted to being in possession of an unlicensed firearm will reappear in Magistrate's Court for sentencing today concerning the discovery of a revolver in his bag at the Lynden Pindling International Airport.
Christopher Delancey, 21, of Palm Bay, Florida pleaded guilty to the charge when arraigned before Chief Magistrate Joyann Ferguson-Pratt on Tuesday. His lawyer, Damian Whyte, had asked the court to exercise its discretion to impose a fine and grant a conditional discharge for Delancey who had no prior antecedents.
In reserving her decision on sentencing until Thursday, the chief magistrate told Mr Whyte that she was bound by the Court of Appeal's recent ruling where that court overturned a recent decision by her to conditionally discharge Brian Botham of a similar offence and possession of ammunition.
In June, the judge granted a conditional discharge to Botham on the basis that he pay a collective $8,000 donation to the Grand Bahama Home for the Aged and the Good Samaritan Home in New Providence. He was further ordered to exhibit good behaviour for two years failing which he would spend 18 months in prison.
In November, the prosecution won its appeal on the matter and the Court of Appeal issued a warrant of apprehension for 48-year-old Botham after ruling he should not have been conditionally discharged for his crimes of possession of an unlicensed firearm and a large quantity of ammunition.
"While a magistrate is entitled to pass any sentence authorised by law in respect of offences for which a person is convicted, in the present case the magistrate's decision to conditionally discharge the respondent failed to give regard to the effect of the Firearms (Amendment) Act 2014. That Act envisioned the disposition of Parliament towards firearms related offences. She also failed to give due consideration to a fundamental sentencing principle, namely, deterrence and seriousness of offences," the court added.
Botham was sentenced in his absence to three years imprisonment for the possession of a 9mm handgun and five years for the near 400 rounds of ammunition found at his home on June 25, 2012.
In Delancey's case, the 21-year-old was found in possession of a brown and black Astra .357 revolver on Sunday, December 27.
Shortly after 6pm on the day in question, Delancey was set to return to the United States, when United States Customs and Border Patrol officials detained him at the US Pre-Clearance Departure Lounge concerning the illegal handgun discovered in his luggage.
He was handed over to the police and told them that he had found the gun in his bag when he had first come to the Bahamas on a holiday break.
He claimed that his father had packed his bag and he did not know whose firearm it was.
At the Central Detective Unit, Delancey acknowledged not having a permit or license for the weapon.
"I must ask you as a matter of law, do you agree with the case the prosecution has against you?" the chief magistrate asked the accused on Tuesday.
"Yes," Delancey said.
His lawyer, Mr Whyte, made a plea in mitigation on his behalf, noting that Delancey although born in the US, had resided in the Bahamas for some time before moving to Florida in 2009.
"He's studying electrical engineering and minoring in accounts and business," the lawyer said adding that Delancey was also working four jobs to fund his undergraduate studies.
Mr Whyte asked the court to consider imposing a fine and grant a conditional discharge.
The chief magistrate acknowledged that while each case must be considered on its own merits, a custodial sentence was unavoidable because of the Brian Botham decision by the Court of Appeal.
Possession of an unlicensed firearm carries up to seven years' imprisonment.