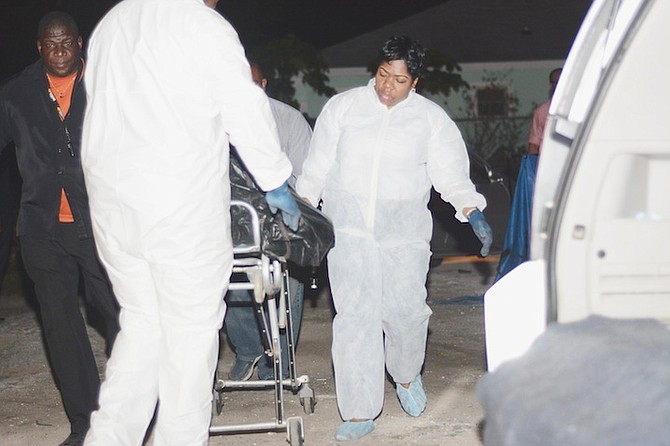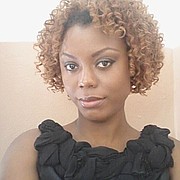 By SANCHESKA BROWN
Tribune Staff Reporter
sbrown@tribunemedia.net
POLICE were investigating the deaths of two people who were killed in separate incidents yesterday, a 31-year-old mother of three who was found dead in her villa in George Town, Exuma, and a man who was fatally shot in Fox Hill last night.
The deaths came a day after an elderly man was stabbed in a home in Grand Bahama in what police believe was a family dispute, taking the weekend murder toll to three.
In the Exuma incident, police have the woman's 37-year-old husband in custody for assistance in connection with their investigation into her death.
Police have not officially identified the victim, but The Tribune understands she is Latovia Vincent, a manageress at the Four Seasons Resort in Exuma.
Officer-in-charge of the Central Detective Unit, Chief Supt Paul Rolle said the victim and her husband were involved in an argument late on Saturday night that police believe might have led to her death.
"We are still in the preliminary stages of the investigation, but what we do know is that the woman and her husband attended a function Saturday night where they got into an argument. They left the party around 11pm and went home where the argument continued and escalated into a fight," he said.
"We are still unsure of what happened, but the husband said they both went to sleep in different bedrooms and when he woke up this morning she was unresponsive. Emergency Medical Services personnel were summoned to the scene, but she was pronounced dead. We are treating and investigating this matter as a homicide."
Chief Supt Rolle would not say whether there were any physical wounds on the victim's body, but said an autopsy would have to be conducted to determine the exact cause of death. The victim was found dead early yesterday morning.
He also said the husband is in custody assisting police with their investigation.
A team of officers from the Central Detective Unit in New Providence flew into George Town early yesterday. The officers are assisting local police with their investigations.
Just before 7 o'clock last night, police reported that they were on the scene of a fatal shooting in Fox Hill. According to reports, a man was shot while in the area of Blueberry Hill Road, off Fox Hill Road. He was found in his car with gun shot wounds and pronounced dead at the scene.
"Sometime around 6.30pm police received reports of gunshots being discharged here in the Blueberry Hill Road area. Officers responded to the scene where they met a male sitting in a silver, small vehicle suffering from multiple gunshot wounds about the body," Chief Supt Rolle said at the scene.
"EMS responded to the scene as well and pronounced this male lifeless. It seems as though this male for some reason had occasion to stop when persons unknown accosted him and discharged several shots into his vehicle with the use of a shotgun, fatally wounding him."
Police suspect the gunman left the scene in a car. The victim has not been identified and police do not know if he is a resident of the Fox Hill area.
Anyone with information on these deaths is asked to contact police at 911 or 919, the Central Detective Unit at 502-9991 or Crime Stoppers anonymously at 328-TIPS.