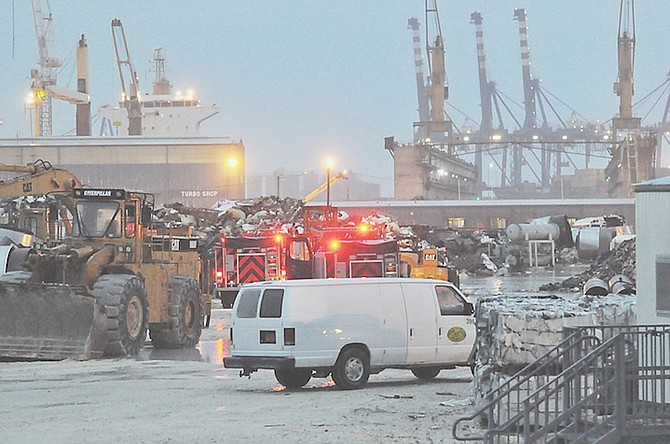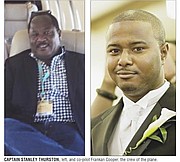 By RASHAD ROLLE
Tribune Staff Reporter
rrolle@tribunemedia.net
POOR decision-making by pilots caused the Learjet crash that killed Dr Myles Munroe and eight others in Grand Bahama last year, the final report on the incident says.
The jet was piloted by Capt Stanley Thurston and co-pilot Frankan Cooper.
The jet crashed on November 9 as the pilots made their second attempt to land in rainy weather with poor visibility. The crash shocked the nation, resulting in numerous tributes from around the world being paid to the influential Dr Munroe, founder and president of Bahamas Faith Ministries International (BFMI), and the other victims.
The report, which comes nearly four months after the incident, says: "The Civil Aviation Aircraft Accident Investigation and Prevention Unit (AAIPU) has determined that the probable cause of the incident was ... the poor decision-making of the crew in initiating and continuing a descent in IMC (instrument meteorological conditions) below the authorised altitude, without visual contact with the runway environment."
A summary of the report released to the media yesterday said: "A fireball lasting approximately three seconds was observed as a result of the contact between the aircraft and the crane. The right outboard wing, right landing gear and right wing fuel tank separated from the aircraft on impact.
"This resulted in the aircraft travelling out of control, some 1,578 feet, before crashing inverted into a pile of garbage and other debris in the City Services Garbage and Metal Recycling Plant adjacent to the Grand Bahama Shipyard."
The jet was "some 3.2 nautical miles from the runway threshold" when it struck the crane, the report says.
The crash killed Dr Munroe, his wife Ruth, Dr Richard Pinder, a BFMI executive, Lavard and Rudel Parks, BFMI youth ministers, their young son Johanan, the pilots and 38-year-old Colorado resident Diego DeSantiago.
The investigation into the crash included an analysis of the cockpit voice recorder and digital electronic engine monitors on board the plane.
The analysis involved officials from the Department of Civil Aviation, Federal Aviation Administration (FAA) and Bombardier, the manufacturer of the Learjet aircraft.
Officials met last December at the headquarters of the National Transportation Safety Board in Washington, DC to review the relevant technology.
A source close to the investigation told The Tribune in December that a toxicology analysis of the pilots revealed that they had consumed no drug that could have impaired their performance.
Nonetheless, the source said the pilots could have turned the aircraft around and return to New Providence rather than attempt to land the jet for a second time.