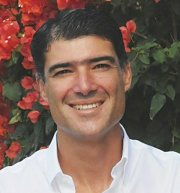 IN a letter to Baha Mar employees yesterday, the resort's CEO Sarkis Izmirlian expressed disappointment in the delay in this month's salary payments as a result of Thursday's Supreme Court hearing which adjourned Baha Mar's application for recognition of US bankruptcy proceedings.
While the government has guaranteed salaries for Baha Mar's more than 2,000 employees for the pay period ending July 3, Mr Izmirlian in his letter to staff said he did not know when the money would be made available.
"Unfortunately, this (the court's decision) will delay when salaries are paid until such time as the government makes those payroll arrangements," he wrote. "Additionally, although the court is allowing the government to pay salaries now, we do not currently have access to funding for other costs.
"I cannot sugarcoat the concerns that have arisen as a result of the government's objections today. As we have made clear all week, time is of the essence. Having Baha Mar succeed is extremely important to the long-term economic well-being and the country. We will do our very best at the rescheduled Supreme Court hearing to gain the needed recognition we are seeking from this court but we are disappointed by the government's unorthodox objection.
"I am working as hard as I can on as many fronts as possible to move matters along toward completion and opening of the Baha Mar project," Mr Izmirlian added. "Our extensive efforts to reach a compromise with our lender and our contractor have been fruitless so far. If we continue to be prevented from taking advantage in the Bahamas of the US Chapter 11 process for very much longer, drastic and regrettable steps, including substantial staff reductions, will have to be taken.
"Thank you for the tremendous support you have shown over the past few days. I am heartened by your emails, and calls. You have shown the strength of our culture and for that I salute you."
Baha Mar filed for bankruptcy in the US on Monday and sued the parent company of its Chinese contractor in an English court a day later.
Yesterday, the Supreme Court adjourned Baha Mar's case until next Tuesday during a hearing on whether it would ratify a US Delaware Court's ruling allowing the resort to begin tapping into $80m in debtor-in-possession financing as part of its bankruptcy filing. Thirty million of this financing is to be used over a 30-day period.