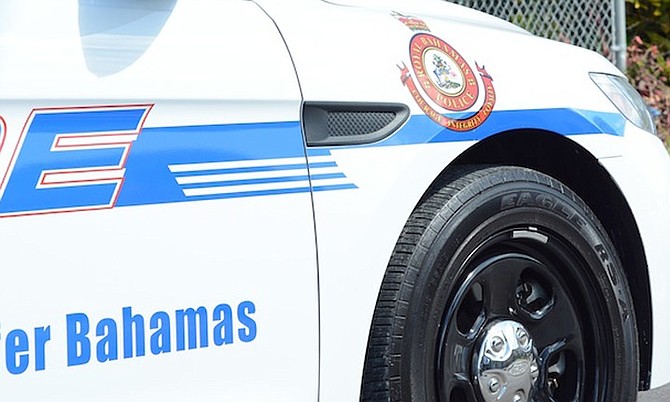 A SECOND elderly female passenger in a fatal traffic accident in Grand Bahama last month has died in hospital, police have reported.
Thelma Kensino, 87, of Wellington Pinder's Estates, died in the Rand Memorial Hospital on Sunday evening of injuries received in the crash involving a GMC truck and a Nissan Sentra at the junction of Poinciana Drive and West Mall Drive on June 26.
Lynette Kelly, 89, of 129 Wellington Pinder's Estates, who was also a passenger in the Nissan, succumbed to her injuries on the day shortly after being taken to the hospital.
Ms Kensino's death takes the number of traffic fatalities in Grand Bahama to eight this year. Police are actively investigating the accident, in which both vehicles were extensively damaged.
The island's first traffic fatality victim of 2015 was 53-year-old Jones Town resident Fletcher Minnis, a pedestrian who was struck on February 8 in Eight Mile Rock.
On February 19, Tyrone Russell, 64, of West End, was the island's second when his vehicle overturned several times on Queen's Highway, West End.
On May 5, the island recorded a double fatality – the third and fourth - when 31-year-old Glen Laing Jr, and 22-year-old Andrea Major, both of Spinney Road, were killed after the vehicle they were in went out of control and crashed into a residential wall on Wellington and Ponce De Leon Drives.
The fifth occurred on May 20 when Glen Woodside, 51, of South Mall Drive, was killed in a two-car collision at East Sunrise Highway and East Atlantic Drive.
The sixth victim - a 61-year-old man of Hanna Hill, Eight Mile Rock - died last month, four weeks after being a passenger in a Chevy Malibu that was involved in a two-car collision on the Warren Levarity Highway.