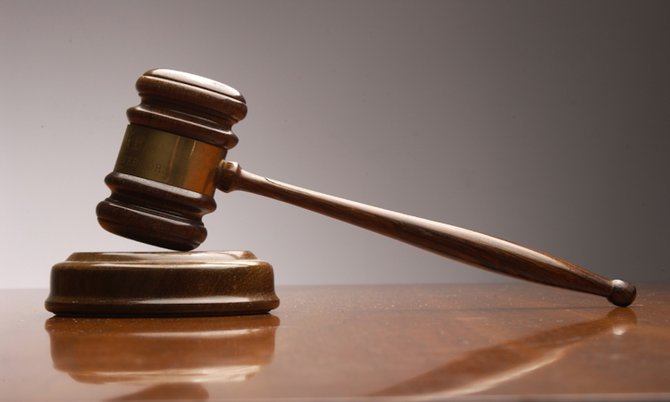 By LAMECH JOHNSON
Tribune Staff Reporter
ljohnson@tribunemedia.net
THREE men hoping to have a judge recuse himself from presiding over their appeal against a murder conviction and life sentence had their hopes dashed on Thursday.
Stephen "Die" Stubbs, Andrew "Yogi" Davis and Clinton "Russ" Evans, who were all sentenced to life in jail for the 1999 murder of Constable Jimmy Ambrose at the now-closed Club Rock Disco, returned to the Court of Appeal for a ruling on a recusal application made at a previous hearing by their lawyers a month ago.
The Court of Appeal, however, dismissed the application and adjourned the appeal to September 14 for substantive hearing.
"The general rule is that a judge should not recuse himself unless he either considers that he genuinely cannot give one or other party a fair hearing; or that a fair minded and informed observer would conclude that there was a real possibility that he would not do so and so the burden of proving that bias falls upon the party raising the objection," the court's written judgment noted.
"In the present case, the appellants have not established a reasonable apprehension of bias and, by law, unless a fair minded observer having considered the facts, would conclude that bias exists, the application for recusal must fail. That is so notwithstanding the applicant's discomfort in Justice Jon Isaacs hearing the appeal."
Justice Isaacs, the judge in question, was asked by defense lawyer Murrio Ducille to recuse himself from the matter as he once presided over the aborted trial of the three men in 2008.
Mr Ducille had argued that the 2008 trial before Justice Isaacs was nearly at an end and he made rulings on issues of law that were also raised at his client's retrial in 2013.
Attorney Ian Cargill agreed with Mr Ducille's objection and asked the court to review the initial decision of the appellate court in 2014, as they had the power to do so in light of the circumstances.
Ramona Farquharson-Seymour objected on similar grounds raised by Mr Ducille.
Garvin Gaskin, acting director of Public Prosecutions, disagreed with the objection and said that the appellate court's decision on the same arguments being raised by Mr Ducille "is clearly applicable."
Justice Conteh asked Mr Ducille if he knew "the manpower situation of the bench".
Mr Ducille said he understood their situation but added "justice should not be compromised".