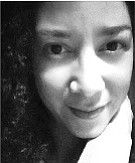 By NICOLE BURROWS
AS the school year ends, here is my advice to prospective or recent Bahamian college students and graduates.
If you're graduating, if you're in the middle of your college studies, if you're just beginning your college studies, or if you're planning for college, this applies to you.
If you must return to The Bahamas, these are the professions in which you will, in all probability, always be able to find employment, if finding employment is your end goal: Law, Accounting/Finance, Medicine.

They are the traditional "white collar" professions. And for all the corruption and criminal activity in our country, there will always be a need for these people.

The College of The Bahamas (COB), in spite of its university status aspirations, still has a long way to go to being an efficiently-operated institution, especially one of higher learning. They are aiming to be better and more modern, but still struggle to manage issues which have plagued them from 20 years ago.
Nevertheless, as long as you actually get to take your classes in a reasonable timeframe, the quality of academics/education you will obtain at COB is still very good, and, in many instances, better than the quality of education you may obtain at some North American universities.
If you are not academically prepared, financially prepared, socially or mentally matured and responsible enough to go abroad and live on your own and be self-sustaining, whether you or your parents decide this, COB is a good place to start your post-secondary education. Use the opportunity to take many different subjects to see or confirm where your academic and professional interests really lie.
If you think you want to study business, take some science and art courses, too, and vice versa. The most important thing about what you study is to be sufficiently well-rounded that you can perform in diverse environments once you graduate.

You may go in thinking you have it all figured out, but when you see and experience the content of a degree programme, you might realise that you're really not interested in and/or you're not good at what you thought would be your college major. If you can handle the work load and possibly the extra finances, take on a minor or a dual degree programme. There are even some colleges (beyond COB) which allow you to design your own major. Again, the more diverse your knowledge and academic exposure, the more useful it is to the world you live in and the more opportunities you will create for yourself – and others.
To study something for two to four-plus years in a degree programme will require you to be good, diligent and interested. And the better you are at something, the more interested you are likely to be in it and the more successful you can be.
So, when it comes to choosing your major, choose first what you're most passionate about, then what is practical and/or affordable. Most people will not be honest with you about this, but, it is more important, you will learn soon enough, to work in a field you're passionate about.
You may choose a career path which you feel will make more money, but the problem with doing this exclusively is that at some point you will be or feel compromised by the demands of work into which your heart is no longer invested.
When you don't enjoy what you do for a living, you will grow to dislike your work, and, by the time you realise it, you may have children, a family, a vehicle, a mortgage or any number of other personal financial obligations which cannot be easily abandoned. And you will find yourself stuck, unable and/or afraid to change your circumstances, embittered by your earlier choices and filled with regret about what you could have been or done differently.
Many people will tell you, if you choose any college major/career outside of the top three I listed previously, that "you can't do anything with that degree".
And in a way they have a point. The Bahamas and the people who live here do not recognise professionals in many fields of expertise, beyond those they are accustomed to hearing about, nor are there opportunities for professionals in non-traditional fields to be gainfully and respectably employed. But that doesn't mean you should discard your dream automatically, especially if you can realise your dream somewhere else in the world. Follow the dream as long as you can find the path and have a plan.
If you choose an unrecognised or lesser-known area of study or profession, when you return to the Bahamas after college, be sure you already have a plan that goes beyond simply getting a job. In fact, long before you start college, you should not train yourself to be thinking about just getting a job, you should be thinking about what you can do differently to help make your country and your world a better place to live.
You may have to blaze a new trail or a few. In fact, all the better for you if you can blaze a new trail … think, create, innovate. Don't become a part of a homogenous society of job-seekers with limited vision.
Education is more than a certificate. It's more than subject matter. It is a way of thinking … the ability to reason and rationalise.
And when you come through your education, you'll realise that mass numbers of Bahamians cannot reason and rationalise and that exemplifies the need for (further) education, and the failure of education in The Bahamas to date.
If you have a non-traditional degree, training or professional interests, get your experience abroad, because you won't find it in the Bahamas. Get all your academic qualifications abroad, so that your standard of achievement is an international standard respected by the world, not just your country.
Also, between the time you attend high school and the time you begin university, try to earn and save as much money as you can, even if your parents have money to fund your studies or if you have scholarships. If you attend COB, or even if you go directly abroad to university, it would be good to take a job and earn a few dollars. And, if you have the opportunity to go to college, this is the only time that you really need to be looking only for a job to pay your bills. This is not the way to operate as an adult, especially after college, because you will set yourself up for failure in a never-ending cycle of working to pay bills.
Taking on a small job or employment while in school is a good thing, because not only can it help to pay some portion of tuition or other expenses, but it teaches you the real value of money, and of labour, and the sooner you learn the responsibility of paying your own bills, even if you only pay for your food, books and transportation, the better.
In fact, a Finance course that teaches you about the time value of money (TVM) is useful for any college major and students should feel encouraged to take this course. Also, with respect to finances, make sure you find out which universities offer funding, whether full funding or partial tuition assistance, for you as an international student.
Once you've obtained all of your qualifications, when you've attained a decent level of income in your field of work, and you're well-versed in your profession, then you can start to consider returning to the Bahamas. But don't return just yet.
Consider this last thing. Make sure, before you return to the Bahamas to live, that you have enough money saved to survive for the few years it is likely to take you to settle into an environment that takes more than it gives.
And make sure you have enough money to start and maintain a business, creating a new enterprise for yourself, when every employer thinks you are over-qualified, which many – if not most of them – will.
Don't return to The Bahamas if you have no money or little money.
Don't return to The Bahamas if you are not done with education or have an ongoing thirst for greater knowledge, because once you leave academia it is increasingly difficult to return to it with every passing year, and your thirst will never really be quenched if you lock yourself into the Bahamas, accidentally or intentionally.
If you do return to The Bahamas with little or no money, or before you are done with your education, you will regret it sooner or later.
Of course, this absolutely means I am encouraging you to live and work abroad. Yes, I certainly am, particularly if your professional passion is in an area which Bahamians do not understand or respect. But, as long as you live abroad, find ways to contribute to the development of The Bahamas, because every good citizen should at least try to at some point in their lifetime.

If you are an engineer, come back every summer and offer a camp for young engineers. Or, create a scholarship fund for young women or at-risk youth who want to be engineers.
If you're a doctor, come back once per month, quarter or year and offer a one-day, weekend or week-long clinic for the elderly or the poor. Or, teach pre-med students a course from your own medical curriculum, perhaps even giving them some allowable hands-on training in the field, even if they operate as volunteers to the wider community.
If you are a musician, donate some musical instruments.
If you are a ball player, put together a team of your colleagues and introduce an annual sports camp to a family island.
There are so many ways you can contribute to the improvement of The Bahamas, if you live and work outside The Bahamas, and you really mean to contribute.
Come back to The Bahamas if you have family responsibilities that are urgent, but make sure you have an exit plan if or when it becomes necessary.
Come back home to The Bahamas if you don't have money concerns … ie, your family has financial reserves you can draw from, or your family owns a profitable and viable business in which you can play a significant role and still be content and contribute to the country's advancement. (If you have funds to rely on, you will most likely have an easier time exiting to go back to college or to work abroad if you so choose).
If you're not a brown-noser, go or stay where you can get employment and professional opportunity on merit and authentic credentials and not (merely) because you know someone who knows someone.
If you're not a brown-noser, but you intend to excel, The Bahamas is not the place for you. Because brown-nosing is the order of the day and excellence is not. Average is acceptable, and often times preferred. You can have ideas, but don't have too many. You can have ambition, but don't have too much. You can be educated, but don't be too smart. You can have integrity, but don't be too decent. If you are a brown-noser, then hurry back home to The Bahamas, because that is what a majority currently embraces.