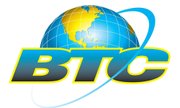 By RASHAD ROLLE
Tribune Staff Reporter
rrolle@tribunemedia.net
BAHAMAS Communications and Public Officers Union (BCPOU) President Bernard Evans spoke yesterday of turmoil and hardship among BTC employees as they await news of their fate with the company.
BTC remains in the process of laying off numerous employees this year as it braces for competition in the cellular market.
The company intended to offer voluntary separation packages to 150 to 250 workers to leave the company before the end of March.
BCPOU Secretary General Dino Rolle has said that about 100 people have accepted the packages so far, meaning that the company has to decide who else to cut.
Mr Evans, speaking to the press during a conference, said dialogue between his union and BTC's management team is continuing, noting that he hopes to be able to provide the press with an update on the matter by the end of next week.
Meanwhile, he spoke of employees being unable to do business with banks because of their uncertain future and of rumours floating around about who will be cut from the company and who will be allowed to remain.
"This has been the most painful, painful, disgusting, poor exercise," he said. "The morale of the staff – it's as if you have a noose hanging outside the window and everyone is just watching you, don't know when they will pull the gallows. This has been a very, very sad exercise and we spoke with management just yesterday and we are still awaiting words from them.
"They're asking the union to act responsibly. You know of the disruption we've had, trying to bring to bear our concerns. We've staged sickouts and everything short of a strike because we can't frustrate the public; we have a duty to provide service. At the same time, they've taken advantage of our good nature and it's almost shameful that in this time of the year and in this time of this country when there aren't jobs available, the people are just sitting around the table and sending out rumors that there are lists going on and this one is going and that one is staying.
He added: "I mean it's just sad. It's a very terrible time to be an employee of BTC. The banks have put everyone on notice. You can't do a transaction with the banks because they don't know what's happening to you and your future.
"Hopefully next week we'll have all this behind us."
Asked what would be the best outcome to the current situation, he said: "The union would like them to see that they made a mistake and that everyone is shorthanded right now and would like to stay on the job and keep their job."