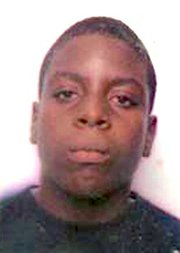 By LAMECH JOHNSON
Tribune Staff Reporter
ljohnson@tribunemedia.net
THE appeal hearing into the Coroner's Court ruling on Aaron Rolle's death in police custody as unlawful is expected to begin in the Supreme Court today.
Crown prosecutors and lawyers for Police Constables 2126 Akiel Smith and 2648 Carl Smith appeared before Senior Justice Stephen Isaacs for a chamber hearing concerning the jury's verdict in a Coroner's Court inquest that found Rolle's death to be an "unlawful" killing and subsequent recommendations made by Acting Coroner Jeanine Weech-Gomez.
Lennox Coleby, lawyer for the officers, confirmed to The Tribune that legal arguments would be heard on the matter and in open court at 9.30am today.
Rolle, 20, died at the Southern Police Station on February 8, 2013, just hours after he was taken into custody for questioning in connection with an armed robbery and escape. A pathologist report concluded that he died from haemorrhaging and a ruptured intestine, caused by blunt force trauma to the chest.
On May 7, 2013, the jury in a Coroner's Court inquest found Rolle's death to be an "unlawful" killing.
However, in July 2014, family of the policemen appealed the acting coroner's decision and the matter remained in limbo until a court date was fixed.
Upon conclusion of the inquest into Rolle's death, Ms Weech-Gomez recommended the file be reviewed by the Office of the Attorney General to determine whether action should be taken against the officers. She also suggested that it be forwarded to Commissioner of Police Ellison Greenslade to conduct disciplinary proceedings against the men.
There was also a recommendation that the police force implement surveillance in interrogation rooms, with the control of cameras and recordings monitored by a separate department at police headquarters or elsewhere.