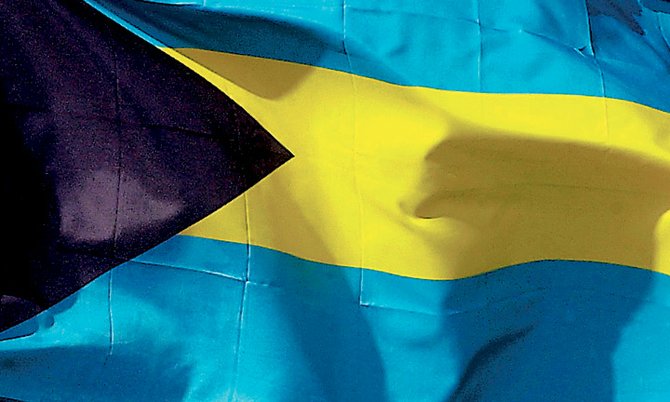 By RICARDO WELLS
Tribune Staff Reporter
rwells@tribunemedia.net
ORGANISERS of the 42nd independence anniversary are hoping that this year's celebration not only "captures the best of our culture," but unites citizens around the world in a "truly Bahamian experience."
The government will spend $1.1m on the events.
Tourism Minister Obie Wilchcombe said this year's celebration is being presented as a symbol to recognise our journey as a Bahamian people.
"There was a time when we couldn't celebrate the way we wanted to. We can now, we can do so in a peaceful atmosphere and can do so by lifting up our own people," he said at a press conference yesterday.
"The truth is, all of this is intended to do that, it's all intended to cause us to understand that there is a commonality. No matter what we think politically, no matter what the colour of our skin is; we are one and Bahamian. We can come together on certain things and we should celebrate the fact that we are a nation (that is) 42 years old.
"One person didn't do it, we collectively built this nation," he said.
Mr Wilchcombe said that many Bahamians often question the core values of Bahamian culture, due to heavy influence from international cultures.
"We have music that comes from everywhere and so truth is if you do not have enough of your culture to counter what you are receiving from outside, you can get lost and you cannot appreciate where we come from and what we have done," he added.
Director of the independence celebration, Ian Poitier said the festivities will get underway on Friday, July 3, with the National Pride Day celebration scheduled to take place in Rawson Square at 10am.
On Monday, July 6, at 7pm, the College of the Bahamas will host an Independence Children's Concert. Mr Poitier said another important event scheduled for the nation's "birthday bash" is the unveiling of the Sir Lynden Pindling statue at the airport on the eve of Independence Day.
The traditional Clifford Park events will begin at 8pm, with a church service.
At 9pm those in attendance will be treated to a celebration of marching bands, followed by the highly anticipated cultural show. The fan favourite military parade is slotted for 11pm, the flag raising and fireworks display at midnight and a Junkanoo rush out at 1am.
The theme for this year's celebration is "Our Children: Our Future".
Independence Day is July 10.