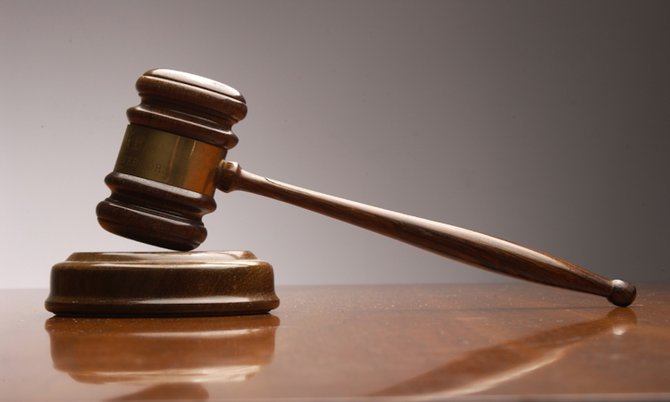 By LAMECH JOHNSON
Tribune Staff Reporter
ljohnson@tribunemedia.net
A MAN initially freed of firearm-related crimes against two police officers was given two weeks by the Court of Appeal to prepare himself to respond to the Crown's appeal of the decision.
Kevin McKenzie, 29, appeared before Justices Anita Allen, Neville Adderley and Jon Isaacs concerning a judge's direction to a jury to find him not guilty of an alleged shooting incident on December 18, 2011.
At his trial last September, it was alleged that he shot at Detective Constables 2288 Wilson and 3214 Munroe. A conviction in the Supreme Court would have seen him facing up to 14 years' imprisonment.
However, Justice Vera Watkins directed the jury to acquit McKenzie of the three counts of possession of a firearm with intent to put another in fear after taking into account the evidence put forward on identification.
The Crown filed an appeal against this ruling, using the November 2011 amendment made to the Court of Appeal Act, which allows the Crown to challenge a judge's decision to acquit on a no case submission.
In yesterday's proceedings, McKenzie appeared on his own behalf, prompting the appellate court to inquire about his circumstances.
"You don't have counsel?" Justice Allen asked.
McKenzie said he did not.
The court asked if the respondent had been released from custody and McKenzie said he had already won the matter in Supreme Court.
However, prosecutor Roger Thompson told the judges that McKenzie was on remand over another matter and because of this, the Crown was unable to serve its arguments to the respondent, whom he later learned was not represented.
Justice Isaacs asked for an explanation and Mr Thompson said he received instructions that McKenzie refused to accept documents delivered to him.
These documents, he added, were returned to the Attorney General's Office as a result.
McKenzie shook his head in disagreement.
The justices asked McKenzie if he was willing to accept the written arguments of the Crown.
McKenzie said he would and the court adjourned the matter to later this month to give him an opportunity to prepare himself for the appeal.