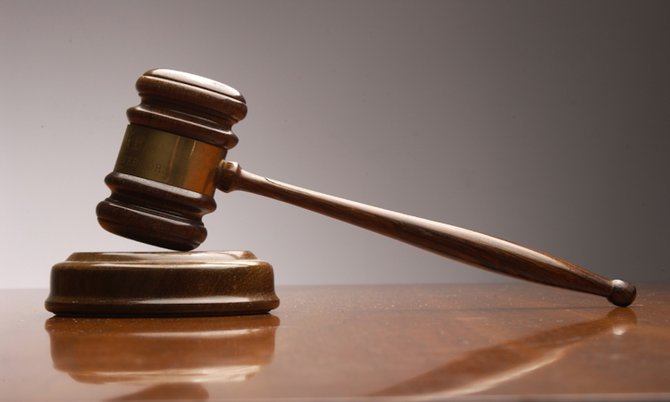 By LAMECH JOHNSON 
Tribune Staff Reporter
ljohnson@tribunemedia.net
A JUDGE has dismissed the constitutional challenge of an anonymity order in the case of a man charged in the fatal shooting of Prime Minister Perry Christie's Press Secretary Latore Mackey.
Kelvin Deveaux, 18, appeared before Justice Bernard Turner yesterday afternoon for a decision on the constitutional motion argued by his lawyer Geoffrey Farquharson two months ago.
Justice Turner said his written decision detailing his reasons would be coming shortly. However, he noted that the court will continue with Deveaux's bail application, which had been stalled by the hearing on whether or not a magistrate lacked the constitutional authority to issue an order sealing the identity of a witness.
At the hearing in January, Mr Farquharson argued that Deveaux had been denied due process because he was unrepresented at the application for the anonymity order made in chambers by the Crown without notifying the defence.
The lawyer contended that the Crown ought to have applied for witness anonymity to the Supreme Court instead of the Magistrate's Court, which did not have the jurisdiction to make an order that, although provided for both in statute and case law in special circumstances, contravened his client's constitutional right to a fair trial.
In the circumstances, he said, the application for an anonymity order should have been made to the Supreme Court where the matter was to be tried and where issues of the Constitution are raised.
The lawyer added that the Crown has willingly not complied because if it did, prosecutors would be duty bound to disclose all information regarding the witness before such an order could be made.
Mr Farquharson further argued that not only was the statement false but claimed the witness was the actual shooter on the morning in question and had since made himself known to Deveaux and the circumstances in which led him to do what he did.
Prosecutor Sandradee Gardiner dismissed Mr Farquharson's submissions concerning the lower court's jurisdiction. She countered that the magistrate did have the jurisdiction, in accordance with the Witness Anonymity Act, to issue a witness anonymity order given that the matter had yet to be forwarded to the Supreme Court.
She said that the order was in effect until discharged by the Supreme Court, as had been done in a similar court before being overturned by the appellate court.
She added that if the one accepted Farquharson's position in that regard, however, then it also implied that the magistrate had no power to do the same in matters where trials were being heard in the lower court.
Gardiner further argued that the lawyer's claims regarding the witness were matters that should be brought up at trial during cross-examination.
She added, though, that if the court agreed to accept the accused's application, then there were remedies in place.
However, she said there was other evidence on which the charge was filed.