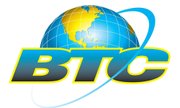 By SANCHESKA BROWN
Tribune Staff Reporter
sbrown@tribunemedia.net
BAHAMAS Communications and Public Officers Union President Bernard Evans said yesterday he suspects only a small number of employees applied for voluntary separation packages from the Bahamas Telecommunications Company.
Speaking with The Tribune, Mr Evans said he is not surprised by the low figures that he anticipated because the packages offered to employees were unacceptable.
He said he hopes to meet with BTC officials today to discuss the way forward.
"We were hoping to hear from the company (yesterday), but we have not heard a word. I suspect it is because they did not get the desired response," Mr Evans said.
"I am not surprised at the response. Even though it was on a voluntary basis in some cases the package on the table was worse than (what) persons would have been getting if they stayed. It makes no sense. If they had listened to us and applied our recommendations they would have had a better result. We have a scheduled meeting on Tuesday, but we are hoping to meet (today) then we will learn just how many people opted to take the package. At the end of the day the company still reserves the right to deny certain applications. They told us they were looking at 150, but if persons with top salaries take the offer, the number will come down."
Monday marked the deadline for employees to submit their applications for the voluntary separation packages.
Last month, it was announced that BTC has plans to cut hundreds of jobs in preparation for competition in the mobile phone sector.
BTC has just over 700 employees. The union believes the company wants to let go between 150 to 250 workers.
Mr Evans, in an earlier interview, told The Tribune the impending staff cuts were "shocking" and "insulting".
He said BTC employees were "distraught" over the rushed, "sneaky" way the company was handling the move.
However, BTC CEO Leon Williams has defended the move and said that the impending cuts were strictly business related.