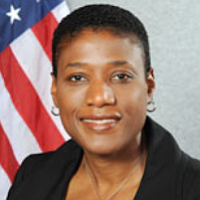 xBy SANCHESKA BROWN
Tribune Staff Reporter
sbrown@tribunemedia.net
CASSANDRA Butts, the United States nominee for ambassador to The Bahamas, said yesterday that if she is confirmed in the post she will "encourage Bahamian officials to adopt fair, humane, and transparent practices" related to immigration.
Addressing the Senate Foreign Relations Committee, Ms Butts said she will also seek to further gender equality and "work closely with Bahamian authorities to reduce crime rates and other illegal activities".
The Bahamas has not had a US ambassador since 2011. Last year, it was announced that Ms Butts, a former White House attorney, had been nominated for the position but the US Congress has not confirmed her appointment.
When asked by the Senate about her views on The Bahamas' new immigration policy, Ms Butts said she will ensure the government is following international standards and address concerns raised by human rights advocates and members of the Bahamian Haitian community.
"We work in a co-ordinated effort with The Bahamas with both sea and surface patrols to deter irregular migration in the region and also to interdict migration when we have the opportunity to do so," she said. "It is my understanding that migrants coming through The Bahamas are principally Haitian and Cuban who stop off in the Bahamas, but ultimately want to make their way to the US.
"If I am confirmed, one of the things I will urge the Bahamian government is to ensure that they are following international standards in how they are managing irregular migration with the support of the US as we have supported them in the past.
"There are significant pockets of migrants in the Bahamas. There is a large Bahamian Haitian community in The Bahamas; as you are probably aware there has been a change in the policy, that went into effect November 2014, that now requires migrants who are in the country to have passports of their country of nationality and also have documentation that they can legally be there.
"There have been concerns that have been raised by the Bahamian Haitian community and human rights advocates that the implementation of the policy has unfairly targeted Haitian communities and that the detainees in the Detention Centre are not being treated to international standards. I will urge while I am there that The Bahamas follows international standards with how they are implementing their immigration policy and also how they are maintaining the detention facilities."
Ms Butts also said she will partner with The Bahamas on human rights issues, including "seeking to further gender equality and expanding opportunities for disfranchised youth".
She said although The Bahamas has not had an ambassador in Nassau for more than four years, the strong leadership and staff at the US embassy in The Bahamas is continuing the important work of the mission.