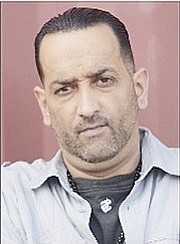 By Inigo 'Naughty' Zenicazelaya
TOMORROW is May 27, 2015, and who knows if an historic moment in sports will occur when professional teams take to the diamond, hardwood and rink respectively?
On this day in 1937 greatness most certainly did occur in Major League Baseball, a feat that I dare to say will never be matched!
Carl Hubble was an ace pitcher for the New York Giants, fittingly nicknamed "King Carl" or "The Meal Ticket", a World Series Champion, two time league MVP, nine time All Star and pitched a No Hitter in 1929.
However on May 27, 1937, "King Carl" won his 24th game in a row. That's right - 24 in a row!
Between 1936 and 1937 he was 48-14, which breaks down to a 24-7 win-loss average record over those two years with an ERA under 2.00 as well. Those numbers are beastly - period. Especially in comparison to today's pampered arms.
Today's "Diva" hurlers get three days rest, the DH in the American League and deep bullpens throughout the Majors, those three factors alone should keep this record intact long after most of us reading this column have gone on to the big stadium in the sky.
It's hard to wrap my mind around such a feat.
To pitch 62 games over two seasons at the elite level he did is just downright amazing, but to win 48 games of the 62? Unbelievable! That equates to a winning percentage of 77 per cent every time he took the mound between 1936 and 1937. That's extra terrestrial, that's what that is. That's simply phenomenal. Today's aces aren't even close.
For his career, which lasted from 1928 to 1943, "The Meal Ticket" had a 253-154 win-loss record, a 2.98 ERA to go along with 1,677 strikeouts.
As you you can see, it's painfully aware that they won't catch him anytime soon. Father Time will eat up the above list, in short order.
So the next time you and your sports fan friends are sitting around talking about ace pitchers in Baseball, feel free to throw out the names of Clayton Kershaw, Max Scherzer, Adam Wainright, Justin Verlander, CC Sabathia, Zac Greinke and Cliff Lee just to name a few.
Just make sure when you are throwing those names around out there, just do so after "King Carl" Hubble.
Until next week, keep swinging a big stick and may all your balls land fair.
• Naughty presents 'Mischief and Mayhem in da AM' on KISS FM 96.1 from 6am to 10am, Monday to Friday. Comments and questions to naughty@tribunemedia.net
ONE-ON-ONE WITH THE NAUGHTY ONE
• This week's question comes from Tribune reader, KISS96 listener and avid Miami Dolphin fan Big Michael Culmer:
Q: "Naughty I'm tired of hearing your opinion on your Cowboys and their alleged Super Bowl run this year. Please come out of your division, the NFC East and offer some of your "expert" opinion on the AFC East. With Tom Brady suspended and other teams in the division improving how do you see the division playing out? Who do you like in the AFC East?"
A: Well, Big Mike, first let me thank you for being so supportive, not only do you chime in with your Dolphin lunacy on my radio show ... now you've found my column!
Here goes Big Mike, short and sweet:
Buffalo Bills - Rex Ryan inherited a good young squad with a nasty defence, he landed huge free agents (Shady McCoy, Percy Harvin and Tyrod Taylor) not to mention a solid draft. (11-5) AFC East Division Champs.
New England Patriots - I don't reward or recognise cheaters, however to remain objective, even without Tom Brady, Jimmy Garofalo will hold down the fort until Tom the Terrible returns. Bellichick will use his "Stith Lord" powers of evil to keep the competition off balance. (10-6) Wildcard playoff team.
Miami Dolphins - Huge free agent signings (Suh) and an uncharacteristic impressive NFL Draft the Dolphins seemed poised to breakout and win the division. However it's not going to happen, coaching bites you in the buttocks this season. Coach Philbin is finally exposed as not being ready: the talent is now in place, the coaching to match is not!! Hire Bill Cowher or Jon Gruden already!! To this end (9-7) No playoff berth.
The New York Jets - this was a toss up between the Jets and the 'Fins, but the QB situation in NY gave Miami the nod.
The Jets have an outstanding defence: Revis, Cromartie and Wilkerson are just a few of the names that new defensive-minded head coach Todd Bowles will be unleashing on opposing offences. The running game is intact and downright nasty, smash mouth football returns to New York, along with a nasty defence and good special teams the Jets will be competitive. Sadly, without a proven commodity at QB the Jets will eventually crash and burn. (8-8) No playoff appearance.