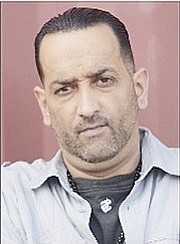 By Inigo 'Naughty' Zenicazelaya
I TOLD you so!!!
You knew that was coming after Sunday night's World Series clinching Kansas City Royals Game 5 road win in New York.
As I watched another late inning Royals offensive outburst (five runs in the 12th inning) I must admit a few tears of joy cascaded down my face.
Yes I had a Dick Vermeil moment, no shame in my game.
I reflected back to 30 years ago when the Royals won their first World Series against the huge favourite - the National League Champions St Louis Cardinals. In that series there was one monumental comeback in Game 6 which allowed the Royals to win in Game 7.
This edition of the Royals are all heart-racing comeback wins, with an occasional 'regular' baseball game thrown in for good measure.
The Mets were worthy opponents, but in the end the young Royals squad had to finish unfinished business, from last season's World Series.
The ghosts have been exorcised, and the infamous monkey thrown way off their backs, leaving baseball fans to wonder can the Royals do it again?
As of this very moment I say yes!
Royals manager Ned Yost had done a masterful job motivating this team.
Last year the Royals lost in a tough seven game World Series, and almost immediately following the loss the Royals team adopted a unified stance and they vowed to return this year and win it all.
Mission accomplished.
So I see no reason, if this team puts its mind to it, why they can't return and repeat.
In fact I'm calling it now, they will, and here's why.
Of the Royals 11 unrestricted free agents this offseason, only two are significant pieces, (albeit both were added in mid-season trades) - pitching ace Johnny Cueto and 2nd baseman Ben Zorbrist.
I think the Royals re-sign Zorbrist, who wants to return, and they let Cueto walk.
They will use that money to re-tool an already effective starting rotation, and possibly ad to an already lights out bull pen.
Outside of that the Royals return the heart and soul of this lineup, Lorenzo Cain, Alcides Escobar, Alex Gordon, Eric Hosmer, Mike Moustakas, Paulo Orlando and last but certainly not least, emotional leader and World Series MVP Salvatore Perez, (possibly the best catcher in baseball presently) and an all star cast of role players, ready to pounce off the bench and contribute meaningfully.
All of the co-authors of this improbable never say day, comeback from the brink of defeat to defy the odds script are back, to pen the sequel, which I have a funny feeling will have a very similar ending.
You know the kind, with trophy presentations and champagne showers, and maybe even 'Salvie' driving off in a brand new car for the second year in a row.
And again for the record, I TOLD YOU SO!!
Feeling Myself
Okay, deep down inside I've been keeping this little nugget locked away but I think now is the appropriate time to let you have it.
Time to quote me and mark the date ... Listening? Start quoting me now.
"MY DALLAS COWBOYS WILL WIN THE NFC EAST AND MAKE A RUN IN THE PLAYOFFS"
Now that you've all had a laugh, and said how loyal I am, even blindly sometimes to my beloved Dallas Cowboys, (and in some instances you maybe right), let me drop some NFL Football 101 on you.
At present the Giants are 4-4, the Eagles and Redskins are 3-5 and the Cowboys are 2-5 having had their bye week.
This division is mediocre at best right now, and Dallas injuries have prevented them from showing how superior they are to their division rivals.
Despite being decimated by injuries, the 'Boys have remained competitive and within striking distance of the first place Giants, and now they are getting healthier by the day.
Dez Bryant is back and Tony Romo returns in short order. (Yes all you Romo haters myself included, this has taught us how valuable Romo is to the franchise on so many levels.) Problem solved.
Yes problem solved, as a matter of fact here's how I see the Cowboys finishing out their remaining nine games:
Home v Philadelphia W
At Tampa Bay W
At Miami W
Home v Carolina W
At Washington W
At Green Bay W
(Revenge)
Home v Jets W
At Buffalo W
Home v Washington W
That's right, they 'will run the board' ending up 11-5 and NFC EAST Champs with probably the third seed.
Write it down it's a 'stone cold lead pipe lock.'
Now you can proceed with your laughing and calling me 'crazy' and so on.
Just remember it was you same 'sports geniuses' that said the Royals were one hit wonders, a fluke, a flash in the pan. 'Oh they won't even win their division this season', well how do those words taste now?
So be very careful on how you handle my Cowboys prediction, you wouldn't want to have me serve you up a Texas size slice of humble pie, now would you?
Keep faith Cowboys nation, the best of our Cowboys is yet to come, and it's arriving shortly.
Until next week, keep on swinging you're bound to hit something.