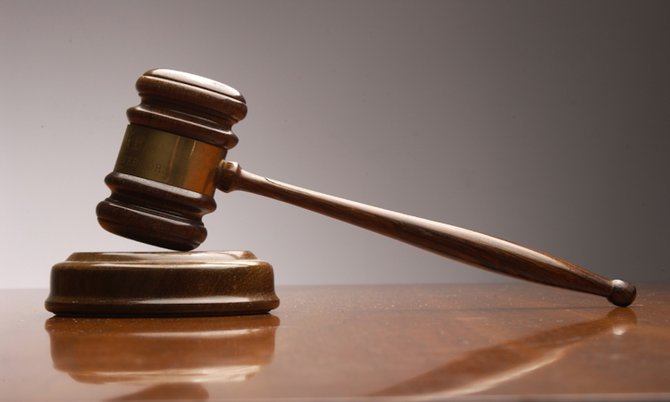 By DENISE MAYCOCK
Tribune Freeport Reporter
dmaycock@tribunemedia.net
A FREEPORT man was charged in Magistrate's Court on Tuesday with causing harm and causing damage.
It is alleged that on October 23 in Freeport, Jamaal Rolle, 39, of Albacore Drive, unlawfully and intentionally caused harm to Renika Laing and Bruce Walker.

It is also alleged that on the same date, he damaged a pair of black Gucci glasses valued at $582.65.
Rolle told the magistrate that the virtual complainants, who were seated in the courtroom, had written a document indicating that they no longer wished to press charges against him and wanted the matter dropped.
Magistrate Ferguson informed Rolle that the Crown would have to accept the document and then withdraw the charges.
However, prosecutor Berkley Simmons said the prosecution was not willing to do this.
"I am not minded to make (an) application for the matter to be withdrawn as these are serious charges and fall under Penal Code 266 and 328(1).
"The virtual complainants made a complaint to police and they must know that when they make such complaints it is a serious matter," Mr Simmons said.
"Now they want me to make an application and withdraw when it could have been dealt with earlier. It has gone too far now at this point," he said.
Magistrate Ferguson asked Rolle whether he wished for the matter to be heard in Magistrate's Court or in the Supreme Court. Rolle indicated that he wished to proceed by way of summary trial in the Magistrate's Court.
Mr Simmons objected to bail, saying the Magistrate's Court did not have the jurisdiction to grant bail in this case.
Rolle requested some time to get a lawyer and also to make an application for bail in the Supreme Court.
Magistrate Ferguson denied bail and told Rolle that she would give him time to contact a lawyer and a family member to assist him. The matter was adjourned to March 7, 2016.
In another court matter, Delano Darville was charged with stealing an 18ct emerald gold ring from the home of Michael Anthony on October 31.
Darville claimed that he was installing an alarm at the home, along with his boss and others workers, when he found a ring outside on the ground.
He requested a summary trial and pleaded not guilty to the charge. Mr Simmons objected to bail in this matter.
Magistrate Ferguson informed the accused that he could apply to the Supreme Court for bail and adjourned the matter March 7, 2016.